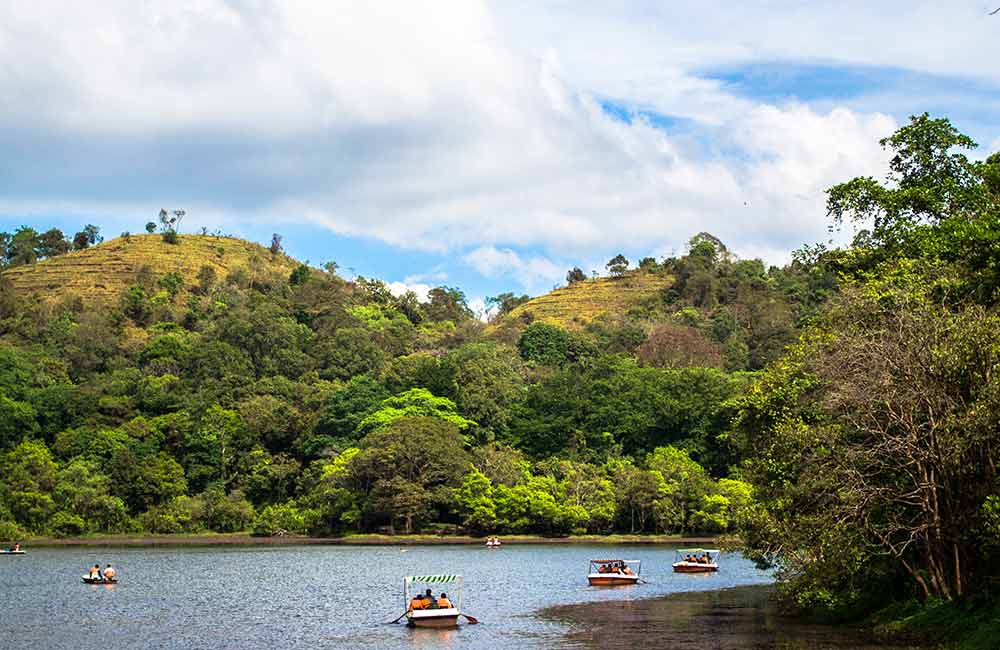 09
Oct
Explore the Enchanting Tourist Places in Wayanad - A DreamTravelYaari Guide
Oct 09,2023
Welcome to Wayanad, a mesmerizing paradise nestled in the heart of Kerala, India. As DreamTravelYaari, your trusted travel agency, we're here to take you on a captivating journey through the lush landscapes, serene hills, and rich cultural heritage that define Wayanad.
In this comprehensive guide, we will delve into the
top tourist places in Wayanad
, ensuring you have all the information you need to plan an unforgettable trip. From stunning natural wonders to historical marvels, Wayanad has it all.
Wayanad's Natural Marvels


Wayanad Wildlife Sanctuary:
Covering an area of 344.44 sq. km., this sanctuary is home to a diverse range of flora and fauna.
Explore the chance to spot elephants, tigers, leopards, and several species of birds.
Tips for an eco-friendly wildlife safari experience.
Chembra Peak:
Discover the tallest peak in Wayanad, offering breathtaking panoramic views.
A guide to trekking to the heart-shaped Chembra Lake and the precautions to take.
Best time to visit and how to obtain trekking permits.
Meenmutty Falls
Experience the cascading beauty of Wayanad's largest waterfall.
Trekking trails and safety measures for an exhilarating journey.
Photography tips to capture the essence of Meenmutty Falls.
Historical and Cultural Delights:


Edakkal Caves:
Uncover the prehistoric wonders etched into these ancient caves.
Interpretation of the petroglyphs and their historical significance.
Visitor information, including timings and accessibility.
Banasura Sagar Dam:
Dive into the history and engineering behind India's largest earthen dam.
Boating experiences on the dam's reservoir and nearby attractions.
Sustainable tourism practices around Banasura Sagar Dam.
Thirunelli Temple:
Explore the spiritual heritage of Wayanad at this ancient temple.
Rituals, festivals, and the unique location amidst the forest.
Information on customs and visitor etiquette.
Read Also:
Adventure and Nature Experiences:


Bamboo Rafting on the Kabini River:
Discover the thrill of navigating the Kabini River on traditional bamboo rafts.
Wildlife encounters and serene surroundings during the rafting experience.
Booking details and safety guidelines.
Wayanad Tea Plantations:
Savor the aroma and flavors of fresh tea at Wayanad's tea estates.
Insights into tea cultivation and the tea-making process.
Recommendations for the best tea plantation tours.
Trekking in the Western Ghats:
An overview of trekking options in the Western Ghats of Wayanad.
Information on guided treks, difficulty levels, and essentials to carry.
Highlighting the beauty of trails like Pakshipathalam and Brahmagiri.
Planning Your Wayanad Trip


Best Time to Visit:
Insights into the ideal seasons for different types of travelers.
Weather conditions and the impact on outdoor activities.
Accommodation Options:
Recommendations for various budget ranges, including luxury resorts and homestays.
Booking tips and considerations for a comfortable stay.
Getting Around Wayanad:
Information on local transportation, car rentals, and guided tours.
Eco-friendly travel options and responsible tourism practices.
Conclusion:
Wayanad is a land of unparalleled beauty and cultural richness. Whether you seek adventure, tranquility, or a blend of both, this destination has something for everyone. DreamTravelYaari is here to assist you in crafting a perfect Wayanad experience. Pack your bags, embark on this unforgettable journey, and create memories that will last a lifetime in the heart of Kerala's hidden gem. Let us make your dream trip to Wayanad a reality. Contact us today to start planning!