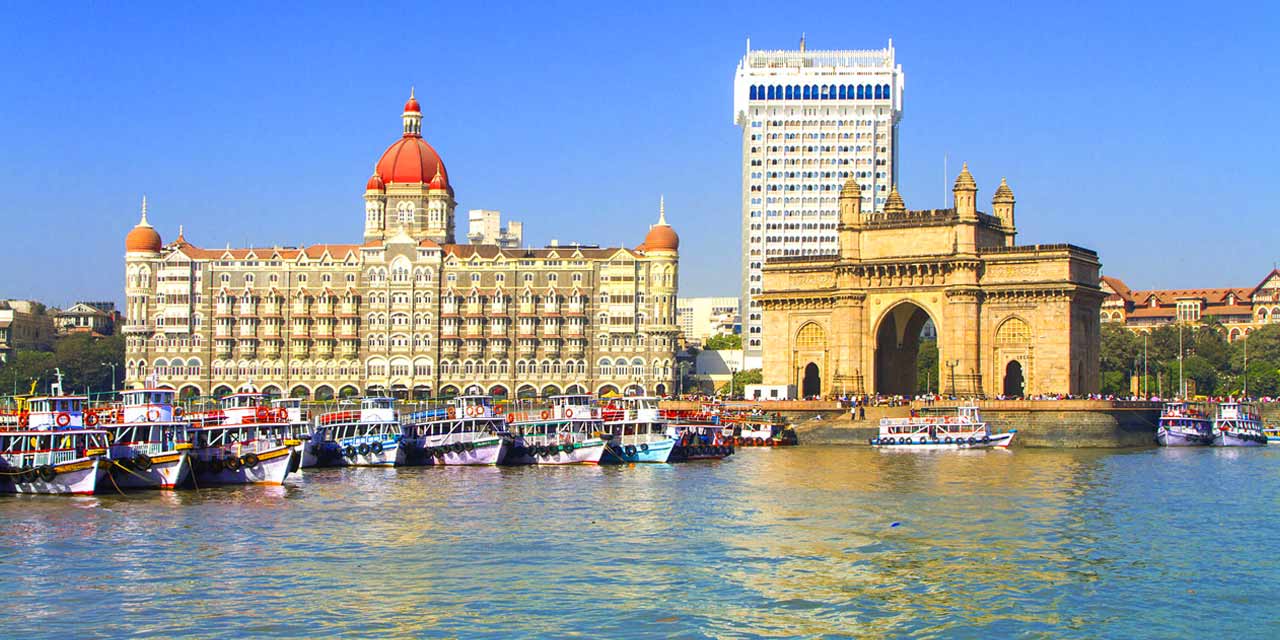 06
Sep
15 Must-Visit Places in and around Mumbai for an Unforgettable Experience
Sep 06,2023
Mumbai, the bustling metropolis on the west coast of India, is a city of dreams, known for its historic landmarks, vibrant culture, and stunning beaches. But the wonders of Mumbai don't stop within the city limits.
In this comprehensive guide, we'll take you on a journey through 15 incredible places to visit in Mumbai and its nearby regions. Whether you're a history buff, a nature enthusiast, or a foodie, this list has something for everyone.
1. Gateway of India: A Symbol of Mumbai's Grandeur
The Gateway of India is an iconic monument and a historical landmark that holds a special place in the heart of Mumbai. Built during the British Raj to commemorate the visit of King George V and Queen Mary, this architectural marvel stands tall as a symbol of Mumbai's grandeur. Its impressive structure combines elements of Indo-Saracenic and Muslim architectural styles. Visit in the evening when the monument is beautifully illuminated, creating a mesmerizing sight against the backdrop of the Arabian Sea.
Key Attractions and Tips:
Iconic arch-shaped monument overlooking the sea

Nearby boat rides to Elephanta Caves, a UNESCO World Heritage Site

Great spot for photography, especially during sunrise and sunset

Street vendors selling local snacks and souvenirs

Ideal location to start your exploration of South Mumbai
2. Chhatrapati Shivaji Maharaj Terminus (CST): A UNESCO World Heritage Site
The Chhatrapati Shivaji Maharaj Terminus (formerly known as Victoria Terminus) is not just a transportation hub; it's a masterpiece of Gothic architecture. This UNESCO World Heritage Site is a testament to Mumbai's rich history and is often regarded as one of the most beautiful railway stations in the world. The station is adorned with intricate stone carvings, stained glass windows, and a massive dome that will leave you in awe of its grandeur.

Key Attractions and Tips:
Architectural marvel with stunning details

Marvel at the imposing statue of Queen Victoria in the entrance hall

Historical significance during India's independence movement

Visit the Heritage Gallery to learn more about the station's history

Take a guided tour to explore the station's hidden gems
3. Marine Drive: The Queen's Necklace
Marine Drive, also known as the Queen's Necklace, is a picturesque promenade that gracefully curves along the coastline of Mumbai. This 3.6-kilometer-long boulevard is an iconic spot that offers panoramic views of the Arabian Sea. The nickname "Queen's Necklace" is apt, especially in the evening when the streetlights along the curve resemble a string of glistening pearls. Whether you're looking for a peaceful walk, a place to relax, or a stunning sunset view, Marine Drive has it all.
Key Attractions and Tips:
Evening visits for the captivating Queen's Necklace view

Perfect for a leisurely stroll or relaxing with friends

Ideal for capturing beautiful photos, especially during twilight

Nearby food stalls offering Mumbai's street food delicacies

Consider visiting nearby Chowpatty Beach for local snacks and festive vibes
4. Elephanta Caves: A UNESCO World Heritage Site
The Elephanta Caves, a UNESCO World Heritage Site, are a fascinating network of rock-cut cave temples located on Elephanta Island in the Arabian Sea, just a boat ride away from Mumbai. These ancient caves date back to the 5th to 8th centuries and are renowned for their stunning sculptures and intricate cave architecture. The main cave, known as the Maheshamurti cave, houses a colossal three-headed sculpture of Lord Shiva, a masterpiece of Indian art.