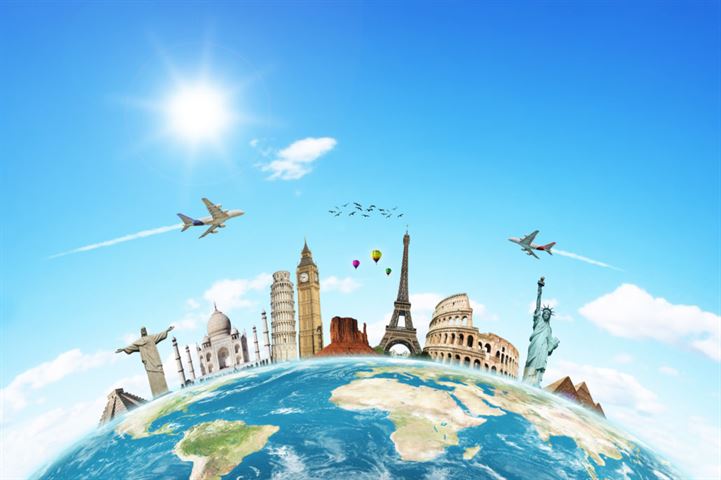 19
Oct
Travel Agents in Faridabad
Oct 19,2021
Travel Agents in Faridabad
- Planning a trip is a time-consuming and complicated process. But we at Dream Travel Yaari simplify this process for their customers in addition to providing consultation services and entire travel packages. From booking flights, cruises, to rental cars, and hotels, resort stays, and events, we manage everything for you. In all aspects, Dream Travel Yaari is the
leading travel agent in Faridabad.
Our primary responsibility is to make the process of travel planning easier for our clients. In order to determine the best possible travel destinations, transportation arrangements, and accommodations for the client's particular needs, we work directly with the public and converse with clients.
Best Travel Agents in Faridabad | Dream Travel Yaari
We at Dream Travel Yaari are the top leading online travel booking site that offers various travel services, like flight bookings, holiday packages, visa services, and so on, that makes your travel super easy and interesting. Dream Travel Yaari is a one-stop shopping solution for all travel needs. Including business class and first class airfares, customers have access to millions of economical flights, hotel rooms, bus tickets, and cheap vacation packages to top destinations around the world.
Reasons to Choose Dream Travel Yaari
Travel is more complicated than ever

- Due to the Coronavirus pandemic the entire travel process has added on the various protocols and rules to be followed, along with it choosing the right destination to explore the most astounding places and booking the best hotels and flights is the most important aspect.



We are on top of what's new and exciting -

Travel agents always stay updated with what's new to explore, as we stay connected with the vendors, this helps to provide the best knowledge and make the best packages that help you to explore amazing sights that in your budget.



Often save you money

- We ensure to provide you the best packages in your budget, whether it be cruise lines, and many resorts and they reward the best ones with perks to share with you. As we are aware of the standard charges, we always save your hard-earned money to provide the best.
Why Us?
Choosing Dream Travel Yaari will make your travel super astounding as we offer the ultimate services, our experts are highly experienced and skilled that offer amazing travel packages, flight tickets, hotel bookings. We make the itinerary that makes you cover the best spots ad turn your travel ravishing.

Contact Details
Name - Dream Travel Yaari

Address - Dream Travel Yaari® E-147 Sec 23-24 Main Rd, Punjab Rolling Chowk, Haryana, Faridabad, India,121004
Phone number - +91 9662696269, +91 8285062900
FAQs
Q: 1 What are the precautions being taken by State Express to ensure my safety from coronavirus?
We are following WHO suggested guidelines such as mandatorily screening of drivers and office staff through thermal scanners, Disinfecting vehicles before each ride to minimize the threat of the virus. All touchpoints such as door handles, gear shifters, touch screens, and seats of all cars/ coaches are sanitized.
Q : 2 Is there any mandatory quarantine upon arrival in India?
Travelers arriving from or transiting through Europe, the Middle East, and Africa with a negative COVID-19 test certificate issued 72 hours before travel will be subject to another paid test upon arrival; travelers who test negative will be advised to monitor the state of health for 14 days.
If they test positive or show symptoms, they will be directed to government-mandated facilities but some travelers may be allowed to quarantine at home depending on the other variant of COVID-19 on a case-by-case basis. However, the passenger seated near a person from the UK, Brazil, or South Africa who tests positive for COVID will be placed for seven days institutional quarantine.
Q : 3 What Travel Documents Are Required?
From the date of entry into India, one must possess a passport that is valid for a minimum of 6 months. They apply 72 hours in advance, many countries have been included in the list of countries whose citizens are provided E-Visa facility provided. To enter India, other nationals need to obtain an Indian visa in advance.
Most Searched Terms