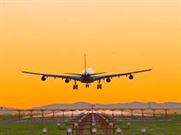 29
Oct
Flights From Delhi To Bangalore
Oct 29,2021
Flights From Delhi To Bangalore - Looking for cheap Bangalore flights fr? In just three easy steps, now you can search and book Delhi to Bangalore flight tickets. To book flight tickets by giving you access to a range of tools like Bangalore flights schedule and Airfare Calendar, Dream Travel Yaari turns it all easier and simpler. DTY ensures you are getting the cheapest fare for Bangalore flight tickets from Delhi.

Click To Book Flight Now - http://www.dtyfd.com/
You can rest assured of getting the best deals and offers on Bangalore flight tickets when you are booking a one-way flight ticket from Delhi to Bangalore or a round trip ticket. You can avail several benefits for booking flight tickets online that will give you reward points, including access to multiple airlines, insurance, 24/7 customer support. Our company offers you the widest choice of airlines for flights so you can choose your most preferred date, time, and a number of stops for your flight.
Find all Delhi to Bangalore airlines and get all the information on these airlines, flight schedule and book your cheap flight tickets on DTY. Try to book your flight ticket well in advance, to ensure you get the cheapest airfare for Bangalore flight. DTY makes your flight bookings easier, faster and cheaper thanks to a seamless interface, user-friendly navigation, easy cancellation/refund and express checkout. Find the best deals and offers on flights from Delhi only on DTY
Best time to visit Bangalore 2022
Winter Season
Bangalore's winter season lasts from October to February, and while the temperature doesn't significantly drop during this time, it does get a little bit cooler. During these months, the lowest recorded temperature doesn't go below 10°C, so travelers should bring a lightweight jacket for the evenings. As part of your Bangalore sightseeing packages, you can enjoy a round of city sightseeing because the days are cool and there won't be any issues. For a more well-rounded holiday, the majority of tourists use this time to travel to other cities close to Bangalore.
Summer Season
Bangalore's summer season lasts from March to May, and while the days can be a touch too sunny for comfort, the evenings generally remain tolerably nice. If you want to spend time at any of the gardens here, sightseeing can become a hindrance. Even though it doesn't get much warmer than 36°C, it's still a good idea to wear sunscreen and drink plenty of water when spending the day outside.
Monsoon Season
Bangalore's monsoon season lasts from June to September, after which the city receives a whole new green makeover. Beginning with light showers, the rainy season gradually evolves to thunderstorms. Bangalore experiences its most rains in August and September. Even if there are tourists in the city during this season, their numbers are quite modest because the rains could ruin any plans for sightseeing. Pack an umbrella and a raincoat to ensure that your outdoor activities are uninterrupted.
Flights Services we Offer
You can choose the option from Economy Class flight bookings, Prem Economy, Business and First class at the best prices ever with DTY:
Flights we provide:
Vistara
Indigo
Spicejet
AirAsia
Booking Flights with Dream Travel Yaari
With India's leading flight booking company, Dream Travel Yaari, book your flights tickets. While booking flights with us, you can expect the ultimate online booking experience. With premium customer service, a 24/7 dedicated helpline for support, and over 5 million delighted customers, DTY takes great pride in enabling customer satisfaction. Book your tickets at the lowest airfares, with the cheapest flight guarantee. For loyal customers, we offer exclusive deals and get instant updates for your flight status and fare drops.
Why Choose us?
The leading player in online flight bookings in India, DTY offers great offers, some of the lowest airfares, exclusive discounts and a seamless online booking experience. Through the desktop or mobile site, flight, hotel and holiday bookings is a delightfully customer-friendly experience, you can complete your booking, with just a few clicks. With features like Instant Discounts, Fare Calendar, MyRewards Program, MyWallet and many more, the overall booking experience with We constantly add value to its product and continues to offer the best to its customers.
Contact Details
Name - Dream Travel Yaari
Address - Dream Travel Yaari® E-147 SEC 23-24 MAIN RD, Punjab Rolling Chowk, Haryana, Faridabad, India,121004
Phone number - +91 9662696269, +91 9625524840
FAQs
Q:1 How to book cheap New Delhi to Bangalore flight tickets online?
By booking your Bangalore from New Delhi flight tickets online you can get discounts and other offers as well. You can choose a flight that is best suited to your needs, based on your preferred date and time of the journey.
Q: 2 Does IndiGo offer non-stop flights from Delhi?
Between Bangalore and all other key locations, IndiGo operates 150 non-stop weekly flights.
Q:3 Which is the cheapest month to book flights from New Delhi?
To book the cheapest flights, there are no such specific months, booking your flight tickets at least two months in advance is always recommended.
Q: 4 What is the best time to visit Bangalore?
To visit Bangalore, September to February is the best time.
Most Searched Keywords