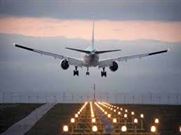 27
Oct
Flight From Delhi To Goa
Oct 27,2021
Flight From Delhi to Goa
- Dream Travel Yaari can be of assistance if you are looking for cost-effective Delhi to Goa Flight fares. At the lowest price, we offer Delhi to Goa flights. Look no further and book your flight tickets on dream travel yaari to avail of special discounts.
We at Dream Travel Yaariare the team of experts that help you with the best flights services from Delhi to Goa, we ask for the budget and priority of the customers and offer flights that are budget-friendly and comfortable.
Process to book a Delhi to Goa flight ticket with Dream Travel Yaari
From Delhi to Goa, to book your cheapest flight with Dream Travel Yaari, follow the steps below:
Visit the Dream Travel Yaari website at dream travel yaari or download the Dream Travel Yaari mobile app.
Mention your trip type - Round Trip, One Way, or Multi-City
Choose the departure and arrival dates and destinations
Mention the total number of travelers, children, and infants
Select the currency type
Make the payment
What Documents are required for entering/check-in for a Flight,
Here are the documents that one require for traveling Delhi to Goa
Valid Passport
Driving License
Voter ID
PAN Card
Photo Credit Card
School Identification Card for Children
Valid birth certificates for Infants
Valid passport, (in case you are a foreign national)
Flights Services we Offer
We do provide Economy Class flight bookings, Prem. Economy, Business and First class at the best prices ever:
Flights we provide:
Vistara
Indigo
Spicejet
AirAsia
The Economic class prices start from 5,467, and business-class 30,000 onwards, we customize the price in accordance with the customer's requirement.
Why should you book Delhi to Goa flight ticket (DEL to GOI) with Dream Travel Yaari?

One of the leading airline companies operating in India is Dream Travel Yaari.

Airfares from Delhi to Goa flight is quite cheaper with Dream Travel YaariFor domestic flights, we offer some of the lowest prices
With Dream Travel Yaari flights, pre-book your preferred seats
For business class customers, we also provide priority check-in with a comfortable legroom seat
Senior citizens get a special discount of 8% on base fares
Students can also get a discount of 5% on base fares and an excess baggage allowance of up to 25 kg on a showcase of valid college ID.
Defense personnel get a discount of 10% on base fare and 10 kg baggage allowance
Note: The offers and discounts on the flights are subject to change.
Name - Dream Travel Yaari
Address - Dream Travel Yaari® E-147 SEC 23-24 MAIN RD, Punjab Rolling Chowk, Haryana, Faridabad, India,121004
Phone number - +91 9662696269, +91 9625524840
FAQs about Delhi to Goa Flights with Dream Travel Yaari
Q1. My Delhi to Goa flight tickets can be transferred to anyone?
Ans: No. your Delhi to Goa flight tickets, you cannot transfer to anybody.

Q2. For booking on IVR, which type of card is accepted?
Ans: Only credit cards, issued in India are accepted for bookings on IVR such as MasterCard, Visa, and American Express credit cards

Q3. Can I cancel my reservation?
Ans: Under the 'Manage Booking' section, you can manage your bookings if you have booked a flight through Dream Travel Yaari. At least 2 hours before the departure of the flight, you can process cancellations. You can contact our call center, the airport ticketing counter.

Q4. How many Delhi to Goa flights on a weekly basis?
Ans: Around seven flights on a weekly basis, Dream Travel Yaari operates (1 Flight daily) from Delhi to Goa.

First Flight- At 10:40 the first flight leaves for Goa from Delhi and lands Goa at 13:20
Last Flight- From Delhi, the last flight leaves for Goa at 10:40 and lands in Goa at 13:20
Travel Time- Between these cities, the average travel time is around 2 hours 40 mins.