Customize Tour
Customizable itineraries where you may choose transport, stay & sightseeing as per your taste & comfort
---
Stay Plan
Itineraries where you may choose transport, stay & sightseeing as per your taste & comfort
Kashmir - 6 Day
Fascinating Kashmir
Package name
Fascinating Kashmir
Duration
5 Nights / 6 Days
Price (Per Person)
20460
Package City Routes
6D Kashmir,
Package Description
Kashmir Tour Packages-

Considering that you are looking for a significant Kashmir trip, the Dream Travel Yaari Program package is the ideal decision for you. Dream Travel Yaari offers a wide range of Customization Kashmir trips to suit every type of explorer in Delhi, Mumbai, Chennai, or Bangalore. Check out more than many visit packages in Kashmir with incredible arrangements and limits. Check out the basic Kashmir Touring focus with an assortment of experiential trips and exercises to remember from the Dream Travel Yaari Kashmir travel package.
Be it a brief excursion or a longer itinerary, a casual stay, or an experience opportunity, whatever the inclination of your movement, Dream Travel Yaari has the perfect Kashmir getaway trip for you to browse. Hoping to enjoy? Remember to check out our exceptional Kashmir travel package, which offers the best of accommodations and accommodations with an aim to spoil you on your Kashmir getaway. If you want to know about Kashmir travel, for example, the best opportunities to visit Kashmir, how to reach Kashmir, what to do in Kashmir, etc.

Kashmir Packages from Different Indian Cities
Bangalore to Kashmir Packages, Delhi to Kashmir Packages, Mumbai to Kashmir Packages, Kolkata to Kashmir Packages, Hyderabad to Kashmir Packages, Ahmedabad to Kashmir Packages, Chennai to Kashmir Packages, Kashmir Honeymoon Packages, Kashmir Family Packages, Also browse popular Kashmir theme packages like Kashmir Tour Package, Kashmir Tourism, 4 Nights Kashmir Package, Kashmir Adventure Package, 2 Nights Kashmir Package.
Best time to visit Kashmir
Kashmir has four distinct seasons. Spring lasts from March to early May, summer from late May to August, autumn from September to November, and cold winter from December to February. As we will see, we propose to vacation here between July to November, at which time the weather will be lovely and you can appreciate the many experience sports that may not be available in dire conditions. Check out our various Kashmir Occasion Packages and feel which one is better for you and your family.
Kashmir Tourism: Best Places to Visit
There is no place we can talk about, it is an undeniable necessity as Kashmir is full of such peaceful and idyllic areas. Let us briefly examine each of the major urban areas of Kashmir.
Srinagar
There are so many wonderful places to see in the capital and largest city of the valley. Nurseries, parks, and engineering make your visit to Kashmir profitable. Whatever the case, the delegated talent is Dal Lake. You may have to walk around town or climb a ponytail to get around. The wide range of practice and shopping areas make Srinagar a must-visit for Packages traveling to Kashmir.
Pahalgam
Taking the general grandeur as your dream, you should visit Pahalgam. Here you will track every single component of paradise – woodland, behind-the-scenes cold tops, flowers, glades, the perfectly clear waters of the Lidder Waterway, and so on, allowing you to travel through Kashmir in Packages that take you through this captivating landscape. will take the area through. It will help in reducing stress.
Nubra Valley
Nubra Valley is an extremely heartfelt destination with a gorgeous green valley ideal for an exceptionally relaxing and quiet occasion amidst nature. The Nubra Valley is also called the Valley of Flowers and the plains here develop from various leafy foods that are cultivated through the Nubra and Shyak waterways. The area has underground aquifers where people take a hot bath because of the healing properties in its water.
Gulmarg
Under most Kashmir travel Packages and excellent tourist keeps, here you have fancy glades to visit. Summer would be the best opportunity to visit Kashmir to see the wonderful view of the valley full of blooming flowers. Gulmarg has an ample number of adventurous exercises to keep you refreshed during the special times of the year.
kupwara
Kupwara is the epitome of vegetation in its various colors. Dull green high forest and lush green mountains surrounded by lush green dunes spread far and wide. Clear murmuring water and a fresh breeze will finally revive your Kashmir travel industry plans. Mind Kashmir Tour the Packages covering Kupwara.
Zanskar
Zanskar is the Trans-Himalayan Valley which faces winter. The region is cultivated by the famous Zanskar Waterway and has distinct geography. The population here follows Buddhism a lot. During summers, the Zanskar Waterway is an ideal place for boating, and during winters, as the rivers freeze, you can go ahead for exercises like skiing. The greenery here is very dense vegetation surrounded by tundra, alpines, and blue poppies.
Sonmarg
The name of this place is derived from the shade of the flowers that grow here. Obviously, tourism is the most lucrative movement in Sonmarg. Camping and excursions are other exceptional options at this picturesque location. You might need to look at Kashmir travel Packages with Sonmarg on their agenda.
Conclusion
Kashmir is a state that is equally rich in history and political past as well as social and regular miracles. The state offers its tourists special encounters in the form of local food as well as tea, long walks, or thorny travel experiences in the region's many mountains, using pools and comfortable houseboats at many travel destinations in the region. Based on these conditions, Kashmir has a lot to offer to those who come here! Pick from our best travel package for Kashmir.
Package Start From
Kashmir
Inclusion
Meals
Transfer
Sightseeing
Hotel
Themes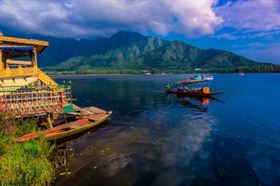 Kashmir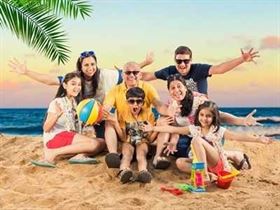 Family Vacation
Itinerary Highlights
Meals : Meal Not Included

ARRIVAL AT SRINAGAR | LOCAL SIGHTSEEING (MUGHAL GARDENS TOUR)

Description : Meet our representative at Srinagar Airport He will assist you and transfer you to the Hotel for check inn, after re fresh proceed to Local Sightseeing See Mughal Gardens:- Visit Shankaranchariya Temple is also known as the "Jyesteshwara Temple" It is on top of the Shankaracharya Hill on the Zabarwan Mountain It is dedicated to Lord Shiva The temple is at a height of 1,000 feet above the plain and overlooks the city of Srinagar. Pari Mahal is also known as "Palace of Fairies" is a seven terraced garden located at the top of Zabarwan mountain range over-looking city of Srinagar and south-west of Dal Lake. Cheshma Shahi is also known as "Royal Spring" is one of the Mughal gardens built around a spring by Ali Mardan, a governor of Mughal emperor Shah Jahan, in 1632. The garden is located in the Zaberwan Range, near Rajbhawan (Governor's house) overlooking Dal Lake in Srinagar Kashmir. Nishat Bagh known as "Garden of Pleasure" Located on the bank of the Dal Lake, with the Zabarwan Mountains as its backdrop, Nishat Bagh is a garden of bliss that commands a magnificent view of the lake beneath the snow capped Pir Panjal mountain range that stands far away to the west of the valley. The Bagh was designed and built in 1633 by Asif Khan. Shalimar Bagh known as "Garden of Love" The Shalimar Bagh is the celebrated royal garden of Kashmir. The Emperor Jahangir was so fascinated with the garden that he called it "one of the sights of Kashmir." Shalimar Bagh is located on the northeast side of Lake Dal, It was laid out by Jahangir as Farah Baksh (The Delightful) in 1619, while he was founding the city of Srinagar, overnight stay in Hotel/Houseboat at Srinagar

SRINAGAR – SONAMARG - SRINAGAR

Description : After breakfast leave for Sonamarg the name Sonamarg is derived from two Kashmiri words "Son" & "Marg" which means "Gold" & "Meadow", when put together it means "Meadow of Gold" The drive from Srinagar to Sonamarg is very beautiful as you will pass through some towns and villages, at many places you can enjoy the view of paddy fields with rivers flowing on one side, Upon arrival at Sonamarg you can visit Thajwas Glacier & Zojila Pass (Optional/On Direct Payment Basis) evening return back to Day 1: ARRIVAL AT SRINAGAR | LOCAL SIGHTSEEING (MUGHAL GARDENS TOUR) Srinagar on the way stop at Wayil village is a picnic spot noted for its scenic beauty covered with the green lush mountains on the bank of Sind River. Wayil is popular for its peaceful environment and mesmerizing sound a cool breeze all around during the summer. After spend some time continue drive towards Srinagar upon arrival check into Hotel and overnight stay in Hotel at Srinagar.

SRINAGAR-GULMARG EXCURSION

Description : After breakfast proceed to Gulmarg "Meadow of Flowers" Discovered by the Kashmiri romantic poet in the 16th century who was inspired with its grassy slopes covered with wild flowers. In winter Gulmarg looks more beautiful due to heavy snow fall. And turns into India's premier Ski resort in winter. Gulmarg has one of the best ski slopes in the world and highest golf course with 18 holes. Return to hotel in Srinagar and overnight stay at hotel in Srinagar.

SRINAGAR – PAHALGAM

Description : After breakfast check out from Hotel and proceed to Pahalgam "Valley of Shepherds" Pahalgam is the most famous place for Indian Film Industry. In Pahalgam enjoy the nature and admire the beauty of this quiet place and be in awe of the serene surroundings, on the way Visit Saffron Fields (There are only two or three places in the whole world where saffron grows. Kashmir has the proud privilege of being one of these places. The saffron plant is very small and blooming time of this flower is autumn) Then you will visit Awantipora Ruins (Avantishwar temple located at Jawbrari in the centre of a courtyard surrounded by a colonnaded peristyle is dedicated to Shiva on the banks of the River Jhelum. Upon arrival at Pahalgam check into Hotel after refresh visit Betaab valley / Aru Valley / Chandanwari (Optional/On Direct Payment Basis) Betaab Valley is situated at a distance of 15 kilometers from Pahalgam he valley got its name from the Sunny Deol-Amrita Singh hit debut film Betaab.The valley surrounded by lush green meadows, snow clad mountains and covered with dense vegetation. Aru Valley is a small yet self-sufficient scenic village located 12 km from Pahalgam. Chandanwari Is situated at a distance of 16 km from Pahalgam, is the starting point of the yatra that takes place every year in the month of July to August evening free for leisure, overnight stay in Hotel at Pahalgam.

Meals : Breakfast and Lunch/Dinner

PAHALGAM - SRINAGAR

Description : After breakfast drive back to Srinagar and upon arrival at Srinagar check into Houseboat after re fresh enjoy SHIKARA RIDE on world famous Dal Lake in which you will cover, Floating Gardens, Vegetable Gardens, Golden Lake, Inner markets like Mena Bazar, and Canals etc, also enjoy the scenic view of Zabarwan Mountains, evening free for leisure, overnight stay in Houseboat at Srinagar.

DEPARTURE

Description : After breakfast you will be proceed to Srinagar Airport to catch your Flight for your onward destination with sweet holiday Memories.

Inclusion,Exclusion,Cancellation & Package policy

Explore best selling packages for