3N 4D Varanasi with Prayagraj
Customize Tour
Customizable itineraries where you may choose transport, stay & sightseeing as per your taste & comfort
---
Stay Plan
Itineraries where you may choose transport, stay & sightseeing as per your taste & comfort
Varanasi - 4 Day
3N 4D Varanasi with Prayagraj
Package name
3N 4D Varanasi with Prayagraj
Duration
3 Nights / 4 Days
Price (Per Person)
9500
Package City Routes
4D Varanasi,
Package Description
The city of Ghats, known as Varanasi, Banaras, and Kashi, reflects the centuries-old traditions, influences, invasions, and metamorphosis. Not only is Varanasi the oldest city in India but also one of the most ancient in the world. Since it is one of the most important destinations for pilgrims, a Kashi Yatra package is a very popular option. Situated on the banks of the holiest river in India - Ganga, this city hypnotizes with its ambience, which one can experience on their Kashi Yatra package.


BOOK NOW PAY LATER !! 6 MONTH NO COST EMI AVAILABLE*
Package Start From
Varanasi
Inclusion
Meals
Transfer
Sightseeing
Hotel
Themes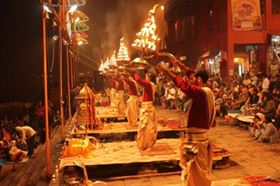 Varanasi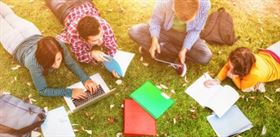 Student Squad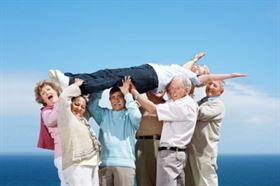 Senior Citizen Special

Historical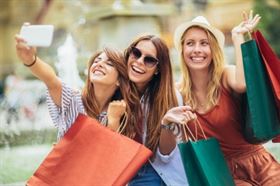 Female Special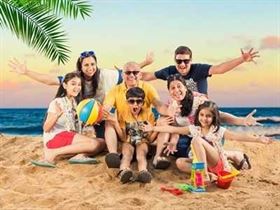 Family Vacation
Itinerary Highlights
Arrival Varanasi by Flight/Train

Description : Upon arrival meet & greet at Varanasi Airport/Railway Station and transfer to Hotel. Varanasi or Banaras (also known as Kashi) is one of the oldest living cities in the world. Varanasi`s Prominence in Hindu mythology is virtually unrevealed. Mark Twain, the English author and literature, who was enthralled by the legend and sanctity of Banaras, once wrote: "Banaras is older than history, older than tradition, older even than legend and looks twice as old as all of them put together." Abode of Lord Shiva and Parvati, the origins of Varanasi are yet unknown. Ganges in Varanasi is believed to have the power to wash away the sins of mortals. Later in the evening proceed to visit the evening Ganga Aarti at Dashashwamedh Ghat. Every evening Ganga Aarti is carried out in three holy cities of India. They are Haridwar, Rishikesh and Varanasi. All three of them have different vibes and energies. It is said that you should be a part of all the three aartis once in a lifetime. The Aarti is always carried out facing the River Ganga. A lot of lamps are lit during the Aarti. They are usually circled out by priests. It is always done clockwise. The Aarti is always accompanied by different songs sung while praising the Ganga. It is believed that the lamps acquire the power of the deity. Overnight Stay at Hotel In Varanasi.

Varanasi

Description : Early morning boat ride tour will give you the real view of holy Varanasi, where you will see the morning rituals, special features of the various Ghats that you will pass along the way and burning ghat where the dead are cremated. After boat ride Visit the popular Kashi Vishwanath Temple, Manas Mandir, Birla Temple and Sankat Mochan Temple. Return back to hotel for breakfast. After breakfast proceed to visit Sarnath. A quiet and spiritual town set amidst the otherwise densely populated state of Uttar Pradesh, Sarnath is a city of historical marvel with numerous Buddhist stupas, museums, excavated ancient sites and beautiful temples that prove to be a source of immense wonder and astonishment to tourists due to their mystical and serene setting. Being just 10 kms from Varanasi, Sarnath is often flocked with devotees is the perfect pilgrimage site for Buddhists, Jains and Hindus, alike. After visiting Sarnath return back to Varanasi. Overnight Stay at Hotel in Varanasi.

Varanasi / Prayagraj / Varanasi by Surface (Approx. 130 Kms / 03 Hrs.)

Description : Early breakfast at hotel. After breakfast proceed for same day excursion to Prayagraj. Triveni Sangam is the junction point of three rivers - Ganga, Yamuna, and Saraswati (which is a mythical river, supposed to have dried up millenniums ago) Both Ganga and Yamuna are extremely revered rivers in Indian mythology, and hence the confluence point of these rivers has attained extremely high religious importance. Anand Bhawan is the former residence of Nehru family which has now been transformed into a museum showcasing various artefacts and articles of the era of Independence movement in India. Khusro Bagh was built by King Jahangir for his son Khusro. The tombstone of the prince lies in this garden along with that of his mother Shah Begum. Allahabad Fort is a splendid work of architecture that was built during the reign of Akbar, the Mughal Emperor in 1583. The marvelous structure is located on the banks of the confluence of the Rivers Ganga and Yamuna and is well-known for being the largest fort ever built by Akbar. Bade Hanuman Mandir is located at Sangam area of Allahabad. Constructed underground, with a leaning posture of 20-feet long and 8-feet wide deity of Hanuman, this temple is one of its ow kind. Later in the evening return back to Varanasi. Overnight Stay at Hotel in Varanasi.

Depart Varanasi by Flight/Train

Description : Breakfast at hotel. After breakfast transfer to Airport/Railway Station.
Inclusion,Exclusion,Cancellation & Package policy
Explore best selling packages for