12 Days Delhi Manali Leh Srinagar Tour Package
Customize Tour
Customizable itineraries where you may choose transport, stay & sightseeing as per your taste & comfort
---
Stay Plan
Itineraries where you may choose transport, stay & sightseeing as per your taste & comfort
Delhi - 2 Day
Manali - 1 Day
Jispa - 1 Day
Sarchu - 1 Day
Leh - 1 Day
Nubra Valley - 1 Day
Turtuk - 1 Day
Pangong Lake - 1 Day
Kargil - 1 Day
Srinagar - 1 Day
12 Days Delhi Manali Leh Srinagar Tour Package
Package name
12 Days Delhi Manali Leh Srinagar Tour Package
Duration
11 Nights / 12 Days
Price (Per Person)
50960
Package City Routes
2D Delhi,1D Manali,1D Jispa,1D Sarchu,1D Leh,1D Nubra Valley,1D Turtuk,1D Pangong Lake,1D Kargil,1D Srinagar,
Package Description
A ride to Leh ladakh is something that every rider and traveller must experiance at least one in his or her life.
If you are thinking about starting Delhi and have not put together an itinerary, don't worry. We done the hard work for you and come's with travel plan that will ensure you have the best Delhi to Leh Ladakh road trip.
Why Ladakh is so popular to ride on 2wheels-of-joy?
The mojor reason is the picturesque scenery you will get to see as you pass through routes to get there. Those who love a good challenge will be thrilled to ride down adventurous paths and make exciting stopovers. You will also be enthralled by the scenic backdrop of the mountains in Leh.
Best Time to Vist Leh from Delhi
During winter, the roads in Leh ladakh are covered in ice, so it is impossible to drive down. For the best experience, we suggest that you visit Leh by road between the months of June and August when summer is full swing. The weather is pleasant and you can stop oper at many places to soak in the charming ambiance of the hills.
Package Start From
Delhi
Inclusion
Meals
Sightseeing
Hotel
Optional
Tour
Activity
Tour-Guide
Themes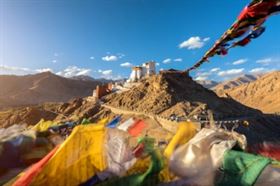 Ladakh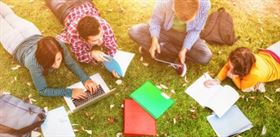 Student Squad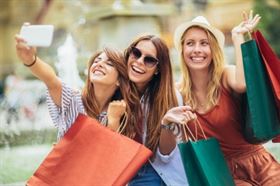 Female Special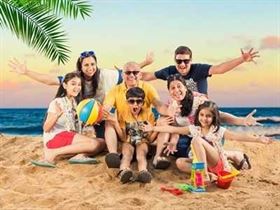 Family Vacation
Itinerary Highlights
Meals : Breakfast and Lunch/Dinner

Delhi to Kullu Manali || 6,700 ft | 540 KM | 14-15 hr

Description : On the first day of your trip, board a Volvo bus to Manali from Delhi after 5 PM. It will be an overnight journey so make sure that you are well prepared.

Meals : Breakfast and Lunch/Dinner

Arrival in Kullu Manali || 6,700 ft

Description : Once you reach Manali, check-in at the pre-booked hotel. Rest for some time and get ready for an orientation process and tour briefing. Today's day is rest and acclimatization day. You may enjoy a relaxing nature walk on your own to Hadimba Temple, and Manu temple in Old Manali village. Hadimba Temple is truly one-of-a-kind, as it is dedicated to Hadimba Devi, wife of the mighty Bhima from the Hindu epic Mahabharata. Manu Temple is located near the river Beas is dedicated to sage Manu, the creator of the world. Dinner & Overnight Stay in Kull Manali

Meals : Breakfast and Lunch/Dinner

Kullu Manali to Jispa/Billing || 10,498 ft | 110 KM | 3-4 hr

Description : Your long-awaited journey to Ladakh finally begins on this day. Pack your bags and get set for a thrilling trip. On the way, you will pass Vashisht Hot Springs. Although Manali is known for its freezing temperatures, these hot springs which are located 6 km from the town, have temperatures ranging from 43-50 °C. You will then visit Solang Valley, known for a variety of winter sports. Once you reach Jipsa, an overnight stay will be provided. Deposit your bike keys with the road captain, and enjoy an overnight stay. Bikes, Breakfast, Dinner, and Overnight Stay in Swiss Camps at Jispa/Billing

Meals : Breakfast and Lunch/Dinner

Jispa to Sarchu || 14,100 ft | 90 KM | 3-4 hr

Description : Today, gear up for an adventure as you cross the 16,043-ft-high Bara-lacha la Pass in the Zanskar Range. The rough patches of Darcha and Zingzingbar will give you an adrenaline boost. You will also get to spend some time near the Chandrabhaga river (also known as Chenab) so make sure that you have a camera handy and take mesmerizing pictures. En route, you can visit Suraj Taal and Deepak Taal, two breath-taking lakes in the Lahaul and Spiti regions. Once you reach Sarchu, deposit your bike keys with the road captain, and enjoy an overnight stay for the night. Bikes, Breakfast, Dinner, and Overnight Stay in Swiss Camps at Sarchu

Meals : Breakfast and Lunch/Dinner

Sarchu to Leh || 11,562 ft | 250 KM | 6-7 hr

Description : On day five, start your journey towards Leh, the hub of the Ladakh region. The route will take you through Nakeela Pass, Whisky Nallah, Lachulung La Pass, Pang, More Plains, and Tanglang La Pass. When you reach Leh, deposit your bike keys with the road captain, check-in at the accommodation, and stay overnight. Bikes, Breakfast, Dinner, and Overnight Stay in Leh

Meals : Breakfast and Lunch/Dinner

Leh to Nubra Valley || 10,000 ft | 160 KM | 5-6 hr

Description : Wake up to a refreshing morning and travel to Nubra Valley, a cold desert with vast landscapes and mountain ranges. Feel the thrill of crossing the World's Second-Highest Motorable Pass in the world, Khardung La. Once you reach Nubra, enjoy a camel ride in the desert mountains of Hunder (additional cost). Later deposit your bike keys with the road captain, and enjoy an overnight stay provided in Nubra Bikes, Breakfast, Dinner, and Overnight Stay in Nubra Valley

Meals : Breakfast and Lunch/Dinner

Nubra Valley to Turtuk Village to Nubra Valley 9,850 ft | 196 KM | 8-9 hr

Description : After the sun peeps out, you will pack your bags as you will leave for Turtuk village which was under Pakistan before 1971. Nestled in the Nubra tehsil, 205 km from the Leh town, on the banks of the Shyok River, it is the last village before LOC. With stunning beauty throughout the valley, you will be blessed with views you might have not seen before. After exploring Turtuk you will travel back towards Nubra. Deposit your bike keys with the road captain, and enjoy an overnight stay. Bikes, Breakfast, Dinner, and Overnight Stay in Nubra Valley

Meals : Breakfast and Lunch/Dinner

Nubra Valley to Pangong Tso || 14,000 ft | 160 KM | 7-8 hr

Description : Prepare for another day of a daring off-roading experience as you traverse through untamed paths in the high mountains. The route leads to the beautiful Pangong Tso (lake) via Shyok river or Wari La Pass. It is quite challenging yet thrilling and is generally used by the army. On arrival, train your sights on the enchanting blue lake. (*In case Pangong Tso is closed then we shall ride back to Leh and do the day excursion to Pangong Tso on the next day in SUV/tempo traveler.) Once you reach Pangong Tso, enjoy the picturesque lake and magnificent views surrounding you. Later, deposit your bike keys with the road captain, and enjoy an overnight stay. Bikes, Breakfast, Dinner, and Overnight Stay in Pangong Tso

Meals : Breakfast and Lunch/Dinner

Pangong Tso to Leh via Kela Pass || 11,600 ft | 160 KM | 5-6 hr

Description : In the morning, get set for yet another journey exhilarating ride as you head back to Leh, via Kela Pass (World's Highest Motorable Pass), Chang La pass (the third highest mountain pass in the world), and Choglamsar. En route, stop at the famous Druk White Lotus School, featured in the blockbuster Bollywood movie '3 Idiots' and Shanti Stupa, a beautiful white-domed Buddhist stupa surrounded by the stunning scenery of vast mountains. If time permits, you can even visit Magnetic Hill, War Memorial, and Gurudwara Pathar Sahib. Deposit your bike keys with the road captain, and enjoy an overnight stay. Bikes, Breakfast, Dinner, and Overnight Stay in Leh

Meals : Breakfast and Lunch/Dinner

Leh to Kargil || 8,780 ft | 240 KM | 6-7 hr

Description : As soon as the morning unfolds today, you will embark on the bike expedition to Leh Ladakh, which involves exploring the town of Kargil. You can visit the Buddhist monastery of Lamayuru, which is settled at a height of 3,510 m. Later drive on Fotu La mountain pass and then drive to Kargil. On arrival, deposit your bike keys with the road captain, and enjoy an overnight stay. Bikes, Breakfast, Dinner, and Overnight Stay in Kargil

Meals : Breakfast and Lunch/Dinner

Kargil to Srinagar || 5,200 ft | 220 KM | 6-7 hr

Description : Today embark on the motorbike expedition to Srinagar, where you may visit numerous attractions such as Shalimar Bagh and take a Shikara ride on the picturesque Dal Lake. In the evening, deposit your bike keys with the road captain, and enjoy an overnight stay in your pre-booked stay. Bikes, Breakfast, Dinner, and Overnight Stay in Srinagar

Departure:

Description : Complete your amazing Himalayan excursion by taking the flight from Srinagar. If your flight is scheduled late, you can explore Srinagar at your own leisure. Breakfast & Check Out

Inclusion,Exclusion,Cancellation & Package policy

Explore best selling packages for