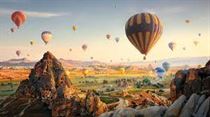 26
Oct
Travel Agents In Delhi
Oct 26,2021
Travel Agents in Delhi -
Dream Travel Yaari is one of the leading online travel agents in India with offices in almost all major cities including Delhi. With Dream Travel Yaari as your travel agent, in Delhi make the most of their vacation and return home with memories that they will cherish life-long. We are the top
Travel Agents in Delhi.
We have access to the best hotel rates, as a leading travel agent in Delhi, we have tied up with airlines, top resorts, and ground transport companies to provide our customers with the best value for their money. We make sure to turn each moment of your precious holiday is highly astonishing, our team's in-depth knowledge of the industry.
With Dream Travel Yaari as your travel agent, you will get your wish, when it comes to activity-based vacation, looking forward to some quiet and relaxation, or are on a family vacation including sightseeing, as well as leisure time in your itinerary. Moreover, with Dream Travel Yaari as your travel agent, you can enjoy exploring Delhi in-depth or have fun unraveling the treasures of nearby cities as well.
Our Travel Services
Airlines Travel Agent - Dream Travel Yaari can also be your exclusive airline travel agent. Our travel representatives will help you find the best fares, whether it is a one-way flight to or from Delhi: or a round-trip that you wish to book. To compare airfares across airlines, Our facile search engine enables travelers and find the best deal. Our flexible-search facility comes as a boon for those with not-too-binding travel schedules. Avail of our air travel services now.
Family Holiday Packages

- For families on vacation, we offer full-fledged family holidays with trips to historical landmarks, museums, amusement parks, and theme parks, and other family-friendly attractions figuring on their itinerary. tell us your requirements and budget and simply sit back and enjoy the results, or one can also go with our customized packages on offer. Search for the perfect holiday package.



Honeymoon travel agent

- Newly-wed couples as well as those seeking to revive the romance in their married lives will find Dream Travel Yaari to be the ideal travel agent for honeymoons. Right from booking airline tickets and arranging transports to booking luxurious suites and organizing romantic candle-lit dinners, Dream Travel Yaari goes all the way to make your honeymoon the most memorable time of your life.



Corporate travel agent -

While leisure travelers find their slice of heaven with Dream Travel Yaari, businesses and organizations can also entrust the responsibilities of managing their corporate travel to us. To analyze the travel requirements and budget of your business, our highly skilled specialized corporate travel management team helps to provide you with cost-effective, stress-free and customized, business travel packages. Make Dream Travel Yaari your corporate travel agent now.
We at Dream Travel Yaari are one of the most
reputed travel agents in New Delhi
. We offer a great discount, a seamless booking experience, are committed to providing a safe and amazing holiday experience; and even customize holiday packages for both domestic and international destinations. Customer satisfaction is our prime goal. With complete ease, the experience of booking transport (cars, mini-coach, and luxury coach) is also done. From time to time keeping in mind the needs of the consumers, we also deliver amazing offers and keep updating them. Based on individual needs we carefully draft the itineraries, as we believe that each travel plan is special.
At Dream Travel Yaari, one of the leading travel agents in India, you can find the best of deals and offers to any place you would like to visit by booking packages and luxury hotels on our site. Serving over 50,000+ happy customers, we pay much attention to customer satisfaction. We are committed to ensuring dream vacations for our guests, with an experienced team by our side.
Be it a budget tour or a luxurious one, Dream Travel Yaari will plan just the perfect holiday for you, regardless of whatever the destinations might be. Enjoy the unforgettable experience with the help of our expert agents.
Contact Details
Name - Dream Travel Yaari
Address - Dream Travel Yaari® E-147 SEC 23-24 MAIN RD, Punjab Rolling Chowk, Haryana, Faridabad, India,121004
Phone number - +91 9662696269, +91 9625524840
Faqs
Q: 1 Can I pre-book my seat?
Yes. while booking the flight or during web check-in, you can pre-book your seat.
Q: 2 What is the permissible limit to carry liquids on the flight?
You are advised to use hand sanitizer frequently, due to the current COVID-19 crisis. Up to 350 ml in your cabin baggage, you are allowed to carry a bottle of sanitizer.