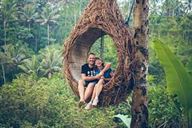 22
May
Top 10 Summer Honeymoon Destinations In India
May 22,2023
Top 10 Summer Honeymoon Destinations In India- Every year over couples get married in Summer Season, and they have to select the perfect place for their Honeymoon, which can be a tedious task. Therefore, to save you from a lot of confusion, indecisiveness, and headache, we have made a list of the Top 10 Summer Honeymoon Destinations In India.
---
Honeymoon is one of the best parts for a newly-wed couple, after the exhausting and busy schedule of all the functions of the wedding, it is the perfect time for them to rest and enjoy with their spouse. Therefore, it is very crucial to choose the right destination according to the season, budget, and your likes. This blog will give a fair idea and perfect summer Honeymoon destinations to choose from. Roughly 10 million weddings take place in India every .
List Of Top 10 Summer Honeymoon Destinations In India
Here is the perfectly cultivated list of the best Summer Honeymoon Destinations for you to choose from.
Manali, Himachal Pradesh
We are discussion about summer Honeymoon Destination and it would be impossible and quite unfair to start it without mentioning Manali. What makes Manali one of the best places for a trip is how inclusive it is, whether you are an adventure lover, or a peace seeker, nature enthusiast, or just want to experience the serenity and beauty of the mountains, this trip destination provides all of it.
It is a perfect place for you to spend your honeymoon, in the beauty of the mountains without worrying about the hot weather. You and your Spouse can have a great time visiting different destinations, perform adventure sports, or just relax in your hotel room and look at the beautiful sceneries.
Best months to visit in Summer- Anytime between April and October
Best Tourist Attraction- Mall Road, Hidimba Temple, Beas Kund, Bhrigu Lake, Jogini Waterfall, Manikaran Gurudwara, Solang Valley, and Beas River.
Things to do- You can try a lot of adventurous activities like skiing, river rafting, trekking, Paragliding, Zorbing, etc.
Kanyakumari, Tamil Nadu
Famous for the beauty of the three seas emerging together is something we all must experience at least once in our lifetime, and it is going to be even more interesting and romantic with your spouse. Getting away from the hustle of the city and enjoying the immense beauty of this Town will provide you once in a lifetime experience.
Best months to visit in Summer- All months, as the temperature remains cool throughout the year.
Best Tourist Attraction- Vivekananda Rock Memorial, Thiruvalluvar Statue, Gandhi Mandapam, Sanguthurai Beach, Mathur Hanging Trough, and Keeriparai.
Things to do- Go to the beach, visit temples
Meghalaya
The fourth honeymoon destination on our list is Meghalaya. It is called the Scotland of the East, and rightfully so. Meghalaya is situated in the heart of the east, Shillong. It makes one of the best travel destinations in the month of June. It is very essential that you visit the nearby village of Cherrapunji while on your trip.
Best months to visit in Summer- March to May
Best Tourist Attraction- Balpakram National Park, Elephant Falls, Don Bosco Museum, Umiam Lake, Wards Lake, Shillong Peak, Dympep viewpoint, and Noh ka Likai Waterfall.
Things to do- You can go kayaking, Pedal boating, canoeing at the lake. Hike down to the Double Decker Living Root Bridge.
Mount Abu, Rajasthan
It might seem weird to visit Rajasthan during summers, but hear us out! Mount Abu is the only Hill Station in the state of Rajasthan, Tucked in the Aravali Range. It is the perfect Romantic getaway for couples to have a lovely time. The hills look beautiful along with Nakki Lake.
Best months to visit in Summer- March to June
Best Tourist Attraction- Nakki Lake, Dilwara Jain temple, Honeymoon Point, Sunset Point, Mount Abu Wildlife Park
Things to do- Camping, bonfire, and enjoying the nightlife.
Darjeeling
Darjeeling is ideal for those seeking adventure as well as those seeking calm and serenity on their honeymoon! Many adventure activities, such as paragliding, trekking, river rafting, mountain biking, and rock climbing, can be enjoyed with your companion. If you are a couple looking for some relaxation, the steep slopes and ridges of the Himalayan ranges will provide a breathtaking panorama. A toy train trip with your lover is one of the most romantic things you can do on your summer honeymoon in Darjeeling.
Best months to visit in Summer- April to June
Best Tourist Attractions- Tiger Hill, Batasia Loop, Padmaja Naidu Himalayan Zoological Park, Peace Pagoda, Ghum Monastery, Rock Garden, Darjeeling Himalayan Railway, Nightingale Park, Himalayan Mountaineering Institute, Singalila.
Things to do- You may also see the sunrise from Tiger Hill, pray at Rumtek Monastery, and tour the famed tea gardens!
Pondicherry
This area is suitable for both summer and winter visits due to its nice cool climate all year. In fact, Pondicherry is one of the top honeymoon destinations in India during the summer because of its tranquil vibes, freshness, lovely beaches, colorful architecture, and natural grandeur that it still preserves. Wouldn't you want to take your beloved to such a peaceful and gorgeous location?
Best months to visit in Summer- The best time would be before the monsoon season, i.e, April-June.
Best Tourist Attraction- Shri Aurobindo Ghosh Ashram, Paradise Beach, Promenade Beach, Auroville, Sri Gokilambal Thirukameswar Temple.
Things to do- Horse Riding on Paradise Beach
Gulmarg
Gulmarg, dubbed the most beautiful resort in the country, should undoubtedly be on your list of summer honeymoon destinations in India. Gulmarg, surrounded by snow-capped peaks on all sides, has something for everyone. This is the Skii capital, and it transforms into a winter wonderland the moment the first snowfall of the year falls. Gondola rides, which are a must, provide views straight out of a storybook!
Best months to visit in Summer- March to June
Best Tourist Attraction- Gulmarg Biosphere Reserve, Alpather Lake, Seven Springs
Things to do- try skiing, snowboarding, and Gondola Ride
Tawang
Tawang, known for its colourful Buddhist monastery, embodies the travel ambitions of ardent travellers. Because the location is blanketed with snow throughout the winter, summer is the best season to come. If you're seeking for a tranquil, private, and unique honeymoon destination, you've found it. Wayanad leads the list of the best honeymoon places in India in May, with unrivalled picturesque views, a nice environment, and most lovely people.
Best months to visit in Summer- March, April, May, June, September and October
Best Tourist Attraction- Sela Pass, Narurang Falls, Bumla Pass, Tawang Monastery.
Things to do- Meditate, hiking, Shop
Conclusion
This is the list of the Top 10 Honeymoon Destinations in Summer. Although, India is full of Hill Stations that you can choose your Honeymoon Destinations from. These are some of the best places we've picked from all over India, to provide you with a variety of prospects to choose from and make your Honeymoon one of the most memorable times of your life. Dream Travel Yaari makes sure that you experience one of a lifetime trip at the best packages. So pack your bags and get ready for a fun and memorable honeymoon trip.