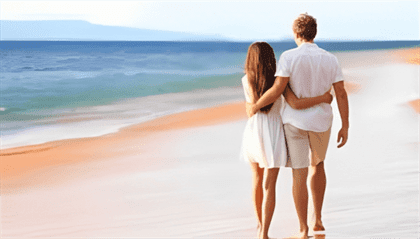 21
Jun
Top 10 Honeymoon Destinations In November
Jun 21,2023
Top 10 Honeymoon Destinations In November- November is a wonderful time of the year for newlyweds to embark on their honeymoon and celebrate their love in some of the most enchanting destinations around the world. With its pleasant weather, picturesque landscapes, and a touch of romance in the air, November offers an ideal setting for couples to create unforgettable memories together. In this article, we will explore the Top 10 Honeymoon Destinations In November to consider for a romantic getaway, ensuring an unforgettable start to your journey as a married couple.
---
Whether you're seeking a tropical beach getaway, an adventurous escape, or a cultural experience, there are countless honeymoon destinations that will cater to your desires.
Top 10 Honeymoon Destinations In November
Here are the Top 10 Honeymoon Destinations In November to make your trip worthwhile and romantic.
Whitehorse, Yukon Canada


Unquestionably, one of the top honeymoon spots in November is Whitehorse, Yukon. The wildlife, glaciers, and mountains in this lovely wonderland are abundant. Numerous activities are available there, including skiing, snowboarding, ice fishing, hiking, canoeing, and many other winter sports. Whitehorse is the perfect location whether you enjoy winter or are looking for an adventurous Canada honeymoon. Some of the romantic restaurants in this area include Giorgios Cuccina, Antoinette's Restaurant, and G&P Steak House.
Phi Phi Islands, Thailand


Couples seeking for an exciting honeymoon should consider Phi Phi island. Remain at the coastal hotels. Take part in a variety of sports, such as rock climbing, kayaking, speed boating, and snorkelling. It makes sense that Phi Phi is one of the top honeymoon destinations in November. La Moet Phuket offers a private, romantic sunset boat cruise. The best thing about enjoying a honeymoon in Thailand in November is that you may experience the magnificent Lantern Festival. Visitors come from a great distance to see.
Volos Thessaly, Greece


The scenic city of Volos is an hour and a half's drive from Mount Olympus. One of the ideal locations for a honeymoon in November is Thessaly because of its picturesque beaches and exceptional natural beauty. Together, you and your significant other should stroll down Centaurs' route, a wooded route. According to legend, the reason the route is so picturesque is that these same trails were once travelled by centaurs. The optimum month is November because of its generally cold temperatures.
Zermatt, Switzerland


One of the best honeymoon destinations in November for those who adore the winter is Zermatt. You can get discounts on hotels and attractions during this period because it is not the busiest for tourists. Indulge in enjoyable activities like parasailing, snow tubing and kiteboarding, as well as take a helicopter trip to experience the aerial perspective, trek the Matterhorn and see some of the most iconic peaks in the world.
Jeju Island, Korea


Jeju Island is a wonderful location for taking in the fresh air and a nice getaway. Explore the island as much as you can while you are there. Visit the Dongmun Market, climb Mt. Hallasan, and much more. Explore a variety of parks, galleries, and temples. There are plenty of places to visit in this area in November. Additionally, if you go in the first few days of November, you have the chance to view some stunning autumn foliage.
San Francisco, California, USA


Because it has so much to offer couples, San Francisco, California, is one of the top honeymoon destinations in November. Amazing beaches are present, but there are also some undiscovered treasures that need consideration. You'll be mesmerised by the most beautiful Christmas lights in the Golden City. Try one of San Francisco's ghost walks if you're going to be there in the first few days of November. Visit Pier 39 for the top honeymoon destinations in November. It serves delectable seafood.
Thimpu, Bhutan


In November, a honeymoon in Thimphu, Bhutan's capital, might be wonderful if you enjoy learning about various cultures. On your vacation to Bhutan in November, you'll meet fascinating people, take part in cultural tours, witness monks strolling the grounds, and much more.
Bora Bora, French Polynesia


One of the traditional honeymoon destinations to visit in November is Bora Bora. This is because it is not the busiest travel season and the weather is cool. Sailing, lounging on the beach, and snorkelling are the best activities. Stay at the five-star resort and feel your accommodation to be practically on the lake for the ideal romantic experience.
Buenos Aires, Argentina


If a breath-taking vista is what you're after, Argentina is the ideal location for a romantic honeymoon in November. Argentina's springtime is a great time to go hiking. You and your companion will be fascinated by the grandeur of the national park and its crystal-clear, blue lakes. On a horseback riding trip, explore the entire collection of palaces and museums. Lastly, enjoy fine dining romantic dinner boat tour with live violin music.
Munnar, India


Munnar, which is aptly known as the honeymoon capital of India, boasts a calming atmosphere, amazing sights, and a beautiful climate. Some of the best locations to make your honeymoon unforgettable include the Rose Garden, Raja Mountain, Echo Point, Pothamedu View, and Mattupetty Dam. In addition, there are many animal activities you and your special someone may enjoy together, and the night is the ideal time for a private bonfire.
Conclusion
The only thing left to do is choose one of the many incredible locations now that you are aware of all the excellent honeymoon locations available worldwide in November. Spend the time of your life by planning a vacation to one of these honeymoon locations.