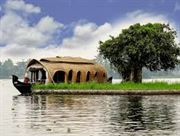 22
Jun
Top 10 Honeymoon Destinations In December
Jun 22,2023
Top 10 Honeymoon Destinations In December- India experiences winter in a variety of ways. The northern highlands get heavy snowfall and days of overcast skies, whilst the sun warms the deserts of Rajasthan and Gujarat and occasionally brings chilling winds. The greatest honeymoon destinations in India for December are ready to greet newlyweds in the most incredible way possible as winter arrives.
---
Couples can develop intimacy and lose themselves in the world of passion and dreams thanks to the ideal weather provided by these top honeymoon destinations in India in December. Consider on a honeymoon in December to experience Kohima's coolness, Manali's gentle snowfall, Lakshadweep's brilliant blue waters, and the black sky illuminated by the silver moon.
Top 10 Honeymoon Destinations In December
Here is the list of some of the Top 10 Honeymoon Destinations In December in India, hope you find it useful for your honeymoon trip.
Manali, Himachal Pradesh
Manali is a year-round vacation spot and one of the top honeymoon destinations in December. In the winter, visitors seeking adventure and honeymoons flock to the area's snow-covered mountains. Every honeymooner has a nice feeling because of the tall cedar and deodar trees, the meandering Beas River, and the cheerfulness that permeates the air. One of the best decisions of your life may be to spend your honeymoon in Manali.
Munnar, Kerala
This highland town's beauty is unparalleled. The breathtaking town in Kerala is well-known for its tea gardens and opulent resorts that promise a wonderful stay. One of the nicest things you can do is get close to the magnificent wildlife here. Couples will enjoy this location since it keeps them away from the busy city life and ensures that they have quality time together in the midst of nature. As a result, the town is regarded as one of India's top locations for honeymoons in December.
Darjeeling, West Bengal
You will be closer to nature in this city in West Bengal, and the two of you won't want to leave the serene setting at all. This hill town is also well-known for its tea gardens, and going there in the winter will be a terrific idea because the stunning foggy mountains will greet you. You two will have the chance to create many memories in Darjeeling because there is so much to learn and discover there.
Auli, Himachal Pradesh
Auli, a renowned skiing resort in India, is situated in the Garhwal region at an elevation of 2800 metres above sea level. The area is a romantic honeymoon spot for couples and is bordered by the mountains Nanada Devi and Nar Parvat. The beautiful scenery and wide range of adventurous activities make your trip even more exciting.
Dalhousie, Himachal Pradesh
Dalhousie is the ideal honeymoon resort in India because of its exquisite combination of stunning scenery and historical architecture. This location is ideal for you if you appreciate spending time in nature and peace and quiet with your significant other. This location is perfect for a romantic trip because of the scenic valleys, lush green hills, and breathtaking scenery.
Shillong, Meghalaya
One of the most well-liked honeymoon spots in India is this charming hill town located at an elevation of 1525 m in the lap of the Himalayas. You can take your significant other to one of the many waterfalls and crystal-clear lakes in this region, which is also referred to as "Scotland of the East." Have a great day on the slopes and take in the stunning views as well.
Kashmir, Jammu and Kashmir
Kashmir, also referred to as "Paradise on Earth," is a honeymooner's dream destination. Kashmir offers one of the best winter honeymoon experiences thanks to the abundant natural beauty and well-known sites nearby. Couples on their honeymoon will enjoy the area's unusual sight of a heavy layer of snow covering the entire area in December.
Ooty, Tamil Nadu
Ooty, one of the most well-known hill towns, is tucked away in the picturesque Nilgiri Mountains. On their trip to the highlands, newlyweds can enjoy in a variety of activities. Couples can explore several sites in the city and take in its attractiveness at the same time.
Gangtok, Sikkim
Gangtok, one of the greatest honeymoon destinations in North East India, will spice up your blissful getaway. You can stoke your amorous experience while taking in lovely views. an excellent location for a honeymoon. Take advantage of your honeymoon by seeing the lovely places and taking in the great weather. It is one of the best locations in India for a honeymoon in December.
Lakshadweep Island
The island, which is 4,200 square kilometres in size and ringed by a lagoon rich in marine life, located off the coast of Kerala. You'll be pleasantly delighted by its picturesque appeal, peace, and immaculate beaches. Agatti, Amini, Andrott, Bitra, Chetlat, Kadmat, Kalpeni, Kavaratti, Kiltan, and Minicoy are among the 10 inhabited islands where couples can book accommodations.
Conclusion
This was a list of the Top 10 Honeymoon Destinations In December. If you are looking forward to having a honeymoon that is once in a lifetime experience, make sure to check any of these destinations out. All of these destinations offer very different experiences and vibe, make sure to choose the one that matches you and your spouse the most. Contact Dream Travel Yaari to learn more.
Frequently Asked Questions about Top 10 Honeymoon Destinations In December
What is the price of a honeymoon?
Depending on the location and length, your honeymoon may cost anywhere from INR 12,000 to INR 1,50,000+. The prices differ based on the experiences you choose for your honeymoon trip as well.
What makes December a great time for a honeymoon in India?
December is an ideal time for a honeymoon in India for several reasons. The weather is pleasant in most parts of the country, with cool temperatures and clear skies. It is also the festive season in India, with celebrations like Christmas and New Year, adding a vibrant and joyful atmosphere. Many tourist destinations offer special honeymoon packages and activities during this time, making it a memorable experience for newlyweds.
Is it advisable to visit hill stations for a honeymoon in December in India?
Yes, visiting hill stations for a honeymoon in December can be a delightful experience. The hill stations in India offer picturesque landscapes, cozy weather, and romantic ambiance during this time. However, it is important to check the weather conditions and road accessibility before planning a trip, as some hill stations may experience heavy snowfall, which can affect travel plans.