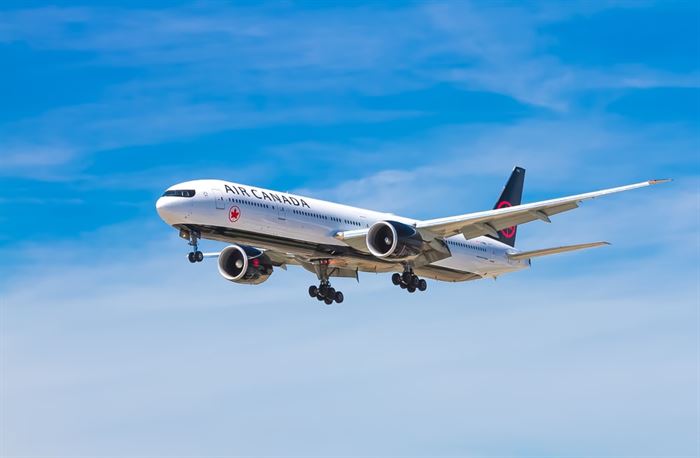 03
Aug
Top 10 flight booking sites in India
Aug 03,2022
Top 10 flight booking sites in India- Those days are long gone when you had to stand in long queues and run after your agent to get important flight bookings. Now with the advancements in internet, it has become very simple to book your flight ticket anywhere around the world. For doing that, you need to know which website is the best for flight bookings. Here are the Top 10 flight booking sites in India.
Tips to follow while Booking Flight Tickets Online
Check that you have chosen the right date, seat, and time Due to the format of the date and time used by the airlines, we frequently choose the incorrect date or time when booking a flight. This mistake is mathematically inevitable because 2:00 and 14:00 reflect two different time frames represented by two o'clocks. Similar to how you could confuse the month's date and the number used for the month while choosing the day.
Pay safely
It is always essential to select the safest payment method when making an online purchase to prevent fraudulent activity. Avoid entering your PIN on unknown websites and make sure you pay without making any mistakes. Always use secure payment methods. Avoid keeping your credit card information or any other information when purchasing tickets, especially when utilising well-known websites that you have already visited. You might try using UPI or net banking to make a payment. Saving bank card information online for quick payment choices is dangerous.
Beware of Fraudulent Activities
It is usually advised to be extremely watchful of fraudulent actions when transacting online, especially when payment is involved. Verify that the website you are visiting is legitimate and official. Avoid making payments on unreliable, unidentified websites and unidentified platforms. As you book your tickets, avoid clicking on any links or pop-up messages that may appear. Frequently, advertisements come up or a promo code appears; these could be deceptive and fraudulent. Avoid being seduced by these pop-up advertising and make secure payments.
List of Top 10 Flight Booking Sites in India 2022
Here we have made a list of the Top 10 flight booking sites in India. Hope you find it useful.
Dream Travel Yaari
Dream Travel Yaari is one of the best Flight booking sites in India. We provide the best flight packages in India for different places around the world. You simply have to tell our specialists where you want to go and they will guide you and take care of the rest. Our packages are unquestionably the most affordable among others. We guarantee you will get the best experience working with us. Our foremost motive is to provide our customers satisfaction like no other.
Make My Trip
This is one of the most popular travel websites in India. They offer the best trip packages that will not trouble your pockets and give you amazing trip experiences. The process of installing the app and signing up or logging into your account is also fairly easy. You can either book your flight from the mobile app or from the website directly.
Goibibo
Goibibo is a website for booking travel where you can purchase tickets for flights, hotels, trains, buses, and other modes of transportation. It is a fairly well-known website that frequently offers fantastic discounts and sells tickets for incredibly low costs. Make sure you have registered for an account with Goibibo if you intend to purchase your tickets there.
Yatra
Yatra is a well-known travel websites in India. You may take advantage of some of the top deals and offers on offer there. Even if you have never booked a flight online and are accustomed to using third party agents, you should check out Yatra's offerings.
You can rely on them to give you access to some of the greatest tickets and flights at the most competitive prices, facilitating hassle-free travel.
ClearTrip
Many people who travel use Cleartrip. Simply go to the website or download the app to make reservations. Afterward, if you are a new user, go ahead and register for the website. The account creation process is pretty straightforward; all you need to do is submit the necessary information.
Following that, you can choose your favourite location and reserve any flights that are offered there.
Expedia
Expedia is a well-known website for buying flights and is renowned for its extensive selection of booking alternatives.
Use this website to find the most affordable flights and airlines in India.
Making reservations at this location is fairly easy. Simply go to their website to begin the booking process.
There are numerous options available.
Additionally, the website allows you to reserve hotels, so you are not required to do so once you arrive.
To make your trip fully hassle-free, you can reserve your hotel rooms in advance.
Via.com
Found on 25th July 2006, Via.com is an online travel portal that offers flight bookings across the world and are known for offering fabulous deals and cheap flights along with other services. In India, a lot of people use the website Via.com to book flights. From flight reservations to vacation packages and much more, it has everything you need.
Simply go to their website, submit the necessary information, and if you haven't already, make an account. When you're finished, choose the flight you want to take and enter your selected destination to continue with the ticket purchase process.
Paytm
You couldn't be more mistaken if you assumed Paytm was just used for financial transactions. In actuality, Paytm offers a wide range of possibilities. You can use it to shop, pay bills, buy services, and plan trips. Paytm offers the ability to book flights, so if you don't want to download any additional apps, use Paytm to book your flights right now.
TripAdvisor
One of the most well-known websites in India where you may book your flights is TripAdvisor. You may be confident that it will offer you the most affordable flights so that you can travel more luxuriously and save more money. Due to its excellent deals and array of alternatives, TripAdvisor is regarded as one of the top websites in India for booking flights.
Conclusion
These are the Top 10 flight booking sites in India, you can check their websites out to see which one suits your preferences the best. Have a great flight booking experience. Hope you find this helpful.
Contact Us
Mobile - +91 8285062900, +91 9662696269
E-mail- [email protected]
Website- www.dreamtravelyaari.com