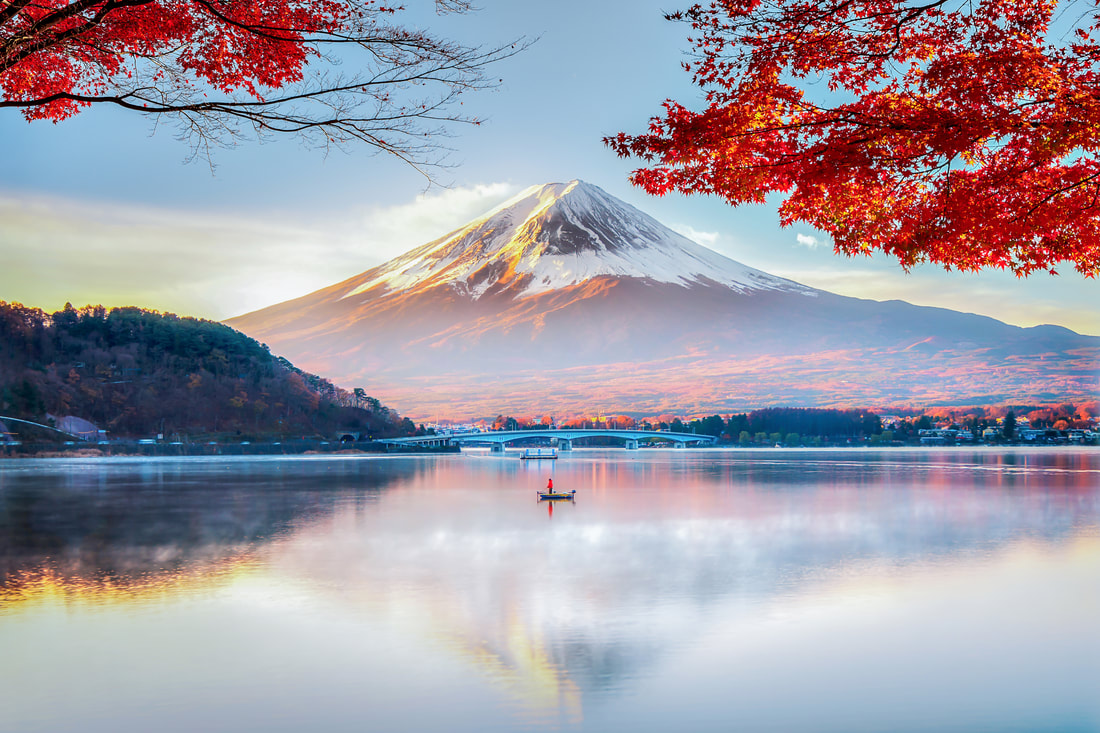 20
Nov
Top 10 Countries to Visit in June 2024
Nov 20,2023
June, with its balmy weather and extended daylight hours, is the perfect time to embark on an unforgettable journey. As you plan your escapade, consider these top 10 countries that promise a blend of cultural richness, natural beauty, and immersive experiences. Our travel agency, committed to curating exceptional journeys, proudly presents the best travel packages for each destination. Let us investigate the enthralling possibilities that await you.


1. Singapore - The Lion City
Why June? Singapore, a year-round destination, unveils its vibrant side in June with exciting events like the Great Singapore Sale.
Gardens by the Bay: Marvel at the Supertrees and Flower Dome.

Sentosa Island: Relax on pristine beaches and enjoy thrilling attractions.

Chinatown and Little India: Immerse yourself in diverse cultural experiences.
Our Singapore Travel Packages: Discover the Lion City with our exclusive Singapore travel packages.


2. Malaysia - Truly Asia
Why June? June offers Malaysia's east coast, including islands like Perhentian and Redang, at their best with clear skies and calm seas.
Kuala Lumpur: Visit the iconic Petronas Towers and explore vibrant markets.

Langkawi: Relax on stunning beaches and explore mangrove forests.

Cameron Highlands: Experience cool weather and lush tea plantations.
Our

Malaysia Travel Packages

: Immerse yourself in the beauty of Malaysia with our tailored travel packages.


3. Bali - Island of the Gods
Why June? Bali in June boasts pleasant weather, making it an ideal time for beach lovers and cultural enthusiasts.
Ubud: Discover cultural treasures and lush landscapes.

Uluwatu Temple: Witness mesmerizing sunset views over the Indian Ocean.

Seminyak Beach: Relax on pristine beaches and explore vibrant nightlife.
Our

Bali Travel Packages

: Experience the magic of Bali with our customized travel packages.


4. Baku - The Pearl of the Caspian Sea
Why June? June in Baku unveils a perfect blend of cultural festivities and pleasant weather, creating an ideal setting for exploration.
Baku Boulevard Stroll: Wander along the Caspian Sea on Baku Boulevard, exploring vibrant parks and iconic landmarks.

Gala Archaeological and Ethnographic Museum: Discover Azerbaijan's rich history and culture in an open-air museum setting.
Travel Tip: Capture the breathtaking Flame Towers illuminated against the evening sky for an unforgettable photo.
Explore Baku with Our Tailored Travel Packages


5. South Africa - A Tapestry of Landscapes and Cultures
Why June? South Africa in June offers mild temperatures, making it an excellent time for wildlife safaris and exploring diverse landscapes.
Kruger National Park Safari: Witness the Big Five and other wildlife species in their natural habitat.

Cape Winelands Exploration: Indulge in world-class wines amidst the picturesque vineyards of Stellenbosch and Franschhoek.
Travel Tip: Attend local festivals and events, such as the Knysna Oyster Festival, for a taste of South African culture.
Discover South Africa with Our Exquisite Travel Package


6. Europe - A Tapestry of Cultures
Why June? June marks the beginning of summer in Europe, offering pleasant weather for exploring.
Paris, France: Visit the Eiffel Tower and stroll along the Seine River.

Rome, Italy: Explore ancient ruins and indulge in delicious cuisine.

Barcelona, Spain: Admire the architecture of Gaudi and relax on Mediterranean beaches.
Our

Europe Travel Packages

: Embark on a European adventure with our carefully curated travel packages.


7. Switzerland - The Alpine Wonderland
Why June? June in Switzerland brings blooming meadows, mild temperatures, and snow-capped peaks.
Interlaken: Nestled between lakes and mountains, perfect for outdoor activities.

Zermatt: Experience the iconic Matterhorn and indulge in Swiss chocolate.

Lucerne: Explore charming medieval architecture and pristine lakes.
Our

Switzerland Travel Packages

: Experience the beauty of Switzerland with our tailor-made travel packages.


8. Japan - Where Tradition Meets Modernity
Why June? June in Japan is the enchanting season of hydrangea blooms and festivals, offering a perfect blend of tradition and modernity.
Tokyo: Immerse yourself in the bustling metropolis and explore futuristic technology.

Kyoto: Witness the serenity of traditional tea houses, geishas, and historic temples.

Hakone: Relax in hot springs with a view of Mt. Fuji.
Our

Japan Travel Packages

: Uncover the beauty of Japan with our thoughtfully crafted travel packages.


9. Australia - Down Under Adventures
Why June? June marks the beginning of winter in Australia, making it an ideal time to explore without the scorching heat.
Sydney: Visit the iconic Opera House and Bondi Beach.

Great Barrier Reef: Dive inside the biggest coral reef system on the planet.

Melbourne: Explore the vibrant arts and culture scene.
Our

Australia Travel Packages

: Embark on an adventure Down Under with our comprehensive travel packages.


10. Turkey - Where East Meets West
Why June? June in Turkey offers a delightful blend of warm weather and cultural festivities.
Cappadocia Hot Air Balloon Ride: Soar above the otherworldly landscapes of Cappadocia at sunrise.

Istanbul's Grand Bazaar: Immerse yourself in the vibrant colors and rich history of one of the world's oldest markets.
Our

Turkey Travel Packages

: Elevate your Turkish experience with our handcrafted travel packages.


Plan Your Dream Vacation with Our Expertise!
At Dream Travel Yaari, we pride ourselves on creating personalized travel experiences that exceed expectations. Our expert team ensures seamless journeys, from meticulous planning to on-ground support. Whether you seek the cultural allure of Europe or the tropical paradise of Bali, our travel packages are crafted to cater to every wanderlust.
Unlock the doors to your dream vacation by booking our exclusive travel packages today. Embark on a journey of a lifetime with Dream Travel Yaari - your gateway to the world's most enchanting destinations.


Your Journey, Your Adventure
With Dream Travel Yaari, every journey becomes a story, and every destination unfolds a new adventure. Our travel packages are designed to cater to your unique preferences, ensuring a seamless and memorable experience. Choose Dream Travel Yaari for a journey that transcends expectations. Book your dream vacation today!