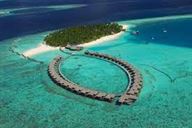 06
Dec
Maldives Tour Package From Mumbai
Dec 06,2022
Maldives Tour Package From Mumbai- It's difficult to miss the island with the beautiful lagoons and coral reefs, served in magnificent grandeur, and lavish hospitality. The voyage from Mumbai to the Maldives is fantastic and unique because of the flight from one sea to the other. Lett us have a look on Maldives Tour Package From Mumbai.
---
Who wouldn't want to unwind on the Maldives' silky sand beaches and enjoy the ocean breeze? Prepare yourself for an amazing opportunity to escape the hectic pace of your daily life in Mumbai and unwind in the relaxing spas of the Maldives. It sounds incredible, doesn't it, to enjoy exhilarating water sports, delectable Maldivian cuisine, and comfortable accommodations in opulent resorts? Everything you need to unwind and enjoy a fantastic holiday is available in this little archipelagic nation.
Frequently Asked Questions about Maldives Tour Package From Mumbai
What is the Best Time to Visit the Maldives?
From November through April is the ideal time to visit the Maldives. The island country has two seasons—a dry season and a wet, rainy season—and is warm and sunny all year long. Every season is better and worse for travel. The greatest months for weather in the Maldives are November through April because of little to no rain and comfortable, moderate temperatures.
The room rates at resorts and hotels, however, are slightly higher than usual because this is also the busiest season of the year. You won't, however, have to contend with the hordes of people like you may during the high season at most other sites because each resort is situated on its own island.
The islands experience between 5 and 10 inches of rain every month during the designated rainy season, which runs from May to October. The islands also occasionally experience tropical storms and severe winds. Visitors will probably find lower rates at this time of year, but your visions of lounging in an open bungalow by the water could be dashed by ferocious winds and waves. Because the region has larger waves and greater swells for surfing throughout these months, wild waves are what make the Maldives a hotspot for surfers.
The Maldives shine from May to July because of the ideal weather and decreasing tourists. It may rain heavily or moderately heavily for a few moments, but this is essentially the quiet before the storm. One of the rare locations that lets you enjoy this time and return home before things get a little too stormy is the Maldives.
Do I need a passport to travel from India to the Maldives?
Yes, all nationals must have a passport that is valid for at least six months to enter the Maldives. All travelers who have appropriate travel documents are automatically given complimentary 30-day tourist visas upon arrival.
Which part of the Maldives is the finest place to stay?
And we advise staying on Milaidhoo island if you want the greatest island. This adult-only private island resort provides couples with a tranquil and refined atmosphere. Being one of the smaller island resorts, you can have a quiet vacation that has a boutique atmosphere.
How many days are sufficient for the Maldives?
The Maldives islands can normally be explored in 4 to 5 days. The main locations are easily explorable in 5 days. Which month is ideal for travelling to the Maldives? November through April are the ideal months to travel to the Maldives.
About the Maldives
Imagine moon-shaped islands surrounded by white sand beaches and pristine, turquoise-hued waters. You'll have a difficult time finding another person on these remote beaches, and if you do, they're usually too busy constructing their own private paradise to bother you.
Add to this the possibility of arriving in the Maldives on a Friday evening to begin your vacation and departing on a Monday morning to return to work with a little sand still between your toes and with thoughts of your Maldives trip still fresh in your mind. Once you've done this, you'll understand that a trip to the Maldives is the ideal vacation you've always imagined having but have put off going because it seemed impossible.
We frequently daydream about surfing in Hawaii, sipping pina coladas in the Caribbean, snorkeling in Bali's clear waters, or having a good time in glitzy Miami. Our assumptions have made island holidays seem like an impossible undertaking, only available to the most exclusive, high-flying jet setters.
The only beaches we actually end up going to are ones we've already been to, like Goa or Pondicherry, and the only islands we consider going to are those that are reasonably priced, like Sri Lanka or Bangkok. Don't believe it? Maldives tour packages are here to change the way people travel to the country and provide you a chance to experience an exotic getaway.
If the idea of navigating a sea of people before reaching the actual water has you second-guessing your decision to travel to the Maldives, think again. The allure of Maldives tourism rests in the fact that few tourists throng these beaches since they believe a vacation there is out of their price range.
Dream Travel Yaari
DTY is one of the best Travel Companies in India. If you are planning a trip to Maldives, make sure to contact us. Our team ensures that you get the most enjoyable and relaxing stay at the top hotels and the most affordable travel packages. The main goal of our company, Dream Travel Yaari is to make sure you get satisfied with our quality services.
Contact us to learn more about Maldives Tour Package From Mumbai.
Contact Details
Name: Dream Travel Yaari
Phone No.:+91 9662696269, +91 9625524840
Address: E-147 SEC 23-24 MAIN RD, Punjab Rolling Chowk, Haryana, Faridabad, India, 121004
Email: [email protected]