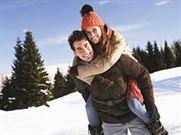 06
Feb
Leh Ladakh Couple Packages
Feb 06,2023
Leh Ladakh Couple Packages- Get the best discounts on Leh Ladakh Couple Packages. If you and your partner are on your honeymoon and want to discover the romantic locations in Leh Ladakh, book with Ladakh Union Territory & Famous Adventure Destination In North India right away. Take advantage of our best Ladakh Couples Tour Packages and spend the night in camps in Nubra Valley and Pangong.
---
Make plans to visit the Lamas' homeland soon and discover the Valley of Flowers (Nubra Valley), the beautiful lakes (Pangong), and the Mountain Pass (Khurdungla Pass). Go camel riding in Nubra Distik with your significant other, ride a bike to Hemis & Shey Palace, and choose the best Leh Ladakh couple's package from our list.
Best Time for Leh Ladakh Couple packages
Best Season to Visit Leh Ladakh
The best time to visit Ladakh is from April to July during the summer months when the temperature ranges from 15 to 30 degrees Celsius. Nearly the entire year, Ladakh is renowned for its exceptionally low temperatures. The summers are pretty pleasant, but the winters are brutally cold and cruel. So, it stands to reason that summer is the greatest time to visit Ladakh.
Summers are quite lovely, with comfortable temperatures and a welcoming atmosphere for visitors. The Manali-Leh highway, which is the only route to Ladakh, is inoperable for the remainder of the year. Although there is a second way to get there—the Srinagar-Leh highway—that route is also susceptible to landslides.
Additionally, the best time to experience the location's whole setting is in the summer. Ladakh, which is considered to be a dream destination for the majority of people, appears to be a location worth visiting for tourists. Ladakh is certain to strike your chord at its best, whether it's the magnificent setting exhibiting snow-covered mountains expertly combined with attractive valleys and lakes. This location calls to endure you with the best experience by beautifully showing the sights of the magnificent field of valleys and hills adjacent with the relishing knowledge of endurance via the breathtakingly lovely neighborhood.
Dream Travel Yaari | Best Leh Ladakh Couple Packages
Dream Travel Yaari is one of the best Travel Companies all over the country. We provide the most affordable and accommodating packages to all our clients according to their choice and budget. Our number one priority is to provide our customers with the top level satisfaction with our packages and services.
Contact Us
Mobile - +91 8285062900, +91 9662696269
E-mail- [email protected]
Website- www.dreamtravelyaari.com
Frequently Asked Questions about Leh Ladakh Couple packages
Can I go to Ladakh with my wife?
It is ideal to plan a surprise trip to such a beautiful location to make your wife feel truly cherished and near to your heart. Nothing could be more romantic than this, I assure you. The best thing is that it is uninhabited and devoid of the stifling city life.
Are 3 days enough for Ladakh?
No, 3 days is not enough time for that. There are countless sights and tourism attractions in Ladakh that you must see. You may spend weeks doing this and still not be finished. If you try to see all of Ladakh in 3 days, you would miss many of the attractions and see only a small number, and that too in a hurried fashion.
What is the best time to visit Ladakh?
The beginning of the tourist season in April makes it the ideal time to book a vacation to Ladakh. However, June is also one of the greatest months of the year if you want to travel to Leh by bicycle. By mid-June, the snow starts to melt, making some of Ladakh's most stunning lakes a visual delight. The temperature in these months ranges from -1 to 12 °C, allowing you to experience this location to its fullest. You can engage in adventurous activities in addition to visiting a variety of tourist destinations.
Which are the activities I can enjoy in Ladakh?
Other than its magical beauty, Ladakh is known for a number of adventure sports. River rafting, camping, hiking, and thrilling motorbike rides are all recommended for thrill-seekers. Every excursion provides a distinctive experience that will undoubtedly make your trip memorable.
Q: How many days are enough for a Leh Ladakh trip?
A: A trip to Leh Ladakh usually takes 7-10 days to cover major tourist places.
Q: What are the must-visit places in Leh Ladakh?
A: Some of the must-visit places in Leh Ladakh are: Pangong Tso Lake, Leh Palace, Shanti Stupa, Tso Moriri, Magnetic Hill, and Nubra Valley.
Q: Can I travel to Leh Ladakh by road?
A: Yes, you can travel to Leh Ladakh by road. The journey is scenic and takes you through several high-altitude passes.
Q: Is it possible to get a helicopter tour of Leh Ladakh?
A: Yes, helicopter tours are available for Leh Ladakh. It is a great option for those who want to save time and see the stunning landscape from the air.
Q: What is the currency used in Leh Ladakh?
A: The currency used in Leh Ladakh is the Indian Rupee. It is recommended to carry cash as there are limited ATM facilities in the region.