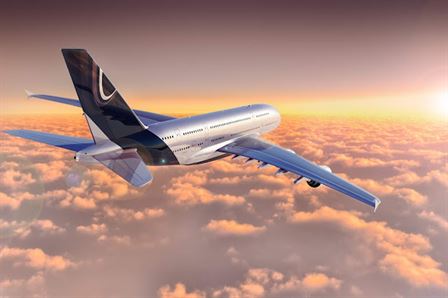 10
Nov
Flight From Mumbai To Delhi
Nov 10,2021
Flight From Mumbai To Delhi
- Are you looking at booking a flight from Mumbai to Delhi? Well, it's simple and easy with Dream Travel Yaari. Just log on to www.dreamtravelyaari.com and find suitable cheap air tickets. Also, avail of exclusive deals and cashback offers and save big while booking your flight tickets.
How to Book Delhi to Mumbai Flight Ticket on Dream Travel Yaari?
Kindly follow the below-mentioned process to book your Delhi to Mumbai Flight tickets:
Log in to your Dream Travel Yaari personal account. You can also create an account.


Enter your details, in the search part, fill up the information like - destination city(Mumbai), source city(Delhi), number of travelers, travel date, etc.


You will get the directory, after clicking on Search and of all Delhi to Mumbai Flights sorted by airfare with a wide range of filters.


Apply the desired filters like - Morning Flight, Non-Stop Delhi to Mumbai Flight, etc. To proceed with payment, as per your requirement & click on book now.


You will receive the E-Ticket, once the payment is done along with an invoice for your Delhi to Mumbai Flight.
Documents Require for Flight From Mumbai To Delhi
For your Mumbai to Delhi flight, you should carry the documents to check-in at the airport, passengers traveling from Mumbai to Delhi by flight must carry any one of the identity proofs as listed below:
Pan card
Valid Passport
Election photo identification card
Valid driving license
Keep a birth certificate, in the case of infants.
Choose Dream Travel Yaari for Flight From Mumbai To Delhi
We at Dream Travel Yaari is the leading company that provides the best flight options from Mumbai To Delhi, we make sure to provide the best options ever that at affordable prices. You can also get the best holiday packages, along with flights for all the locations.

Contact Details
Name - Dream Travel Yaari
Address - Dream Travel Yaari® E-147 SEC 23-24 MAIN RD, Punjab Rolling Chowk, Haryana, Faridabad, India,121004
Phone number - +91 9662696269, +91 9625524840
Q: 1 To book flights from Mumbai to Delhi, which is the cheapest month?
It's never too early, to start planning your next vacation. However, to book cheap flight tickets, there are no such specific months, it is recommended you book your flight tickets at least two months in advance.
Q:2 On Mumbai to Delhi flight, how much baggage allowance is permitted?
For almost all domestic flights, up to 15 kg checked baggage per passenger is allowed. However, for more detailed information on the same, please go to the Baggage Information section.
Q: 3From the city, how far is the Delhi airport located?
At about 15 km from New Delhi Railway Station, the airport is located.
Q: 4 Does IndiGo provide non-stop flights from Mumbai to Delhi?
With more than 200 non-stop weekly flights, IndiGo operates between Mumbai and all other key locations.
Q: 5 To get to reach Delhi airport, can I get any cheap cab?
Available in the capital city of India priced economically, there are various modes of transportation that are. if you are looking at taking a cab, there are options available by Uber or Ola and many others which make traveling to the airport easy and pocket-friendly.
Q:6 On flights for Mumbai to Delhi route, where can I get good offers?
Enjoy availing exciting cashback offers and discounts while booking with Dream TravelYaari. For more details on our current offers and discounts get in touch without experts.
Q: 7 Which is the best time to visit Delhi?
As the most suitable time to visit Delhi is from the period of October and November or February and March are considered. During this time, the weather remains quite pleasant whereas, Delhi experiences a too hot or too cold climate all through the year.