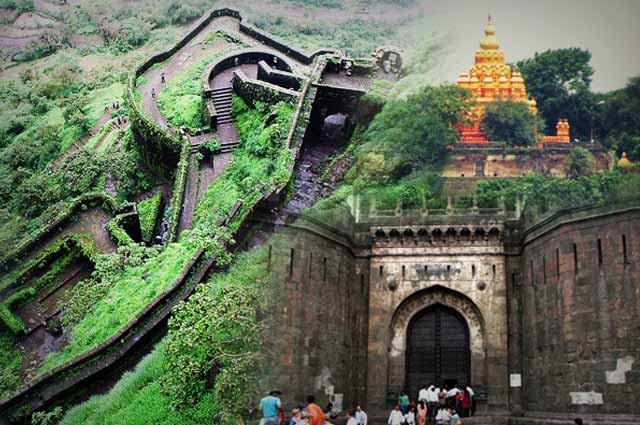 09
Oct
Discover Pune's Hidden Gems: Top Places to Visit in Pune
Oct 09,2023
Welcome to DreamTravelYaari, your trusted travel partner in uncovering the beauty and culture of Pune, India. Pune, often referred to as the "Oxford of the East," is a vibrant city with a rich history, stunning landscapes, and a vibrant cultural scene.
In this comprehensive guide, we will take you on a journey through the
top places to visit in Pune
. Whether you're a history enthusiast, nature lover, or foodie, Pune has something to offer for everyone. Let's explore this captivating city together!
Historical Marvels
Shaniwar Wada:
Our exploration of Pune's historical treasures begins with Shaniwar Wada. This majestic fort palace was built in the 18th century and served as the seat of the Peshwas of the Maratha Empire. The intricate architecture, beautiful gardens, and the famous Shaniwar Wada Fort Light Show make it a must-visit.
Aga Khan Palace:
The Aga Khan Palace is another historical gem in Pune. This monument holds significant importance in India's struggle for independence. It is the final resting place of Mahatma Gandhi's wife, Kasturba Gandhi, and houses a museum dedicated to the life and works of the Mahatma.
Sinhagad Fort:
For those who enjoy trekking and breathtaking views, Sinhagad Fort is an ideal destination. Perched atop a hill, this historic fort provides a panoramic view of the surrounding landscapes. It's a great spot for history enthusiasts and nature lovers alike.
Natural Wonders
Mulshi Lake and Dam:
Escape the hustle and bustle of the city and head to Mulshi Lake and Dam, a serene oasis just a short drive from
Pune
. Surrounded by lush greenery, this is the perfect spot for a day picnic, boating, or simply unwinding amidst nature.
Pashan Lake:
Pashan Lake is a haven for bird watchers and a peaceful retreat for those seeking tranquility. The lake is home to various migratory and resident bird species, making it a birdwatcher's paradise.
Rajiv Gandhi Zoological Park:
Located in the heart of Pune, the Rajiv Gandhi Zoological Park is a delightful place for families. This expansive zoo is home to a wide variety of animals, including tigers, leopards, and exotic birds.
Cultural Experiences
Raja Dinkar Kelkar Museum:
Dive into Pune's cultural heritage at the Raja Dinkar Kelkar Museum. This museum houses an impressive collection of artifacts, sculptures, and decorative pieces, showcasing India's rich history and craftsmanship.
Darshan Museum:
The Darshan Museum is a unique experience that takes you on a journey through the teachings and life of Sadhu Vaswani, a spiritual leader. The multimedia exhibits and immersive displays make it a thought-provoking visit.
Shreemant Dagdusheth Halwai Ganpati Temple:
A visit to Pune is incomplete without seeking the blessings of Lord Ganesha at the Shreemant Dagdusheth Halwai Ganpati Temple. This temple is not only a spiritual hub but also an architectural marvel.
Culinary Delights
Pune's Street Food:
Indulge your taste buds in the vibrant street food culture of Pune. From spicy misal pav to delectable vada pav, Pune offers a diverse range of local delicacies that will leave you craving more.
Chitale Bandhu Mithaiwale:
Satisfy your sweet tooth at Chitale Bandhu Mithaiwale, a renowned sweet shop known for its mouthwatering bakarwadi and sweets. Don't forget to take some goodies back home as souvenirs!
Fine Dining in Pune:
For those seeking a more upscale dining experience, Pune boasts a plethora of fine dining options offering a variety of cuisines, from Indian to international. Restaurants like Malaka Spice and Paasha offer exquisite dining experiences with breathtaking views.
Shopping in Pune


Laxmi Road:
Laxmi Road is a bustling marketplace in Pune where you can shop for traditional clothing, jewelry, and accessories. It's the perfect place to immerse yourself in Pune's vibrant culture and pick up some souvenirs.
FC Road (Fergusson College Road):
FC Road is a favorite among students and shoppers alike. It offers a wide range of trendy clothing, books, and quirky finds. The street is also lined with cafes where you can take a break and relish a cup of chai.
Juna Bazaar:
For antique enthusiasts, Juna Bazaar is a treasure trove of vintage items, including old coins, jewelry, and handicrafts. It's a fascinating place to explore and discover unique collectibles.
Conclusion:
Pune, with its blend of history, culture, nature, and gastronomy, has much to offer the discerning traveler. As you plan your trip to this vibrant city, make sure to include these top places to visit in Pune on your itinerary.
At
DreamTravelYaari
, we are dedicated to ensuring your Pune experience is unforgettable. So, pack your bags, embark on this incredible journey, and let Pune's charm captivate your heart!