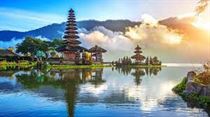 05
Apr
Bali Package From Chennai
Apr 05,2023
Bali Package From Chennai- Bali, one of the most popular tourist destinations in Indonesia, is known for its stunning beaches, lush green landscapes, and unique cultural heritage. With its scenic beauty and cultural richness, Bali has become a favorite among travelers from all over the world. If you are planning a vacation to Bali from Chennai, you can opt for one of the many Bali Package from Chennai that are available.
---
When it comes to choosing a Bali package from Chennai, you have several options to choose from. You can choose a package that includes flights, accommodation, and sightseeing, or you can opt for a package that offers only accommodation and sightseeing. Depending on your budget and preferences, you can choose the package that suits you the best.
Accommodation in Bali Package From Chennai
Bali offers a wide range of accommodation options, from budget-friendly hostels to luxurious villas. The most popular areas to stay in Bali are Kuta, Seminyak, Ubud, and Nusa Dua. Kuta is a lively beach town with plenty of bars, restaurants, and shops, while Seminyak is a more upscale destination with designer boutiques, trendy cafes, and luxurious resorts.
Ubud is the cultural heart of Bali and is famous for its rice paddies, temples, and traditional arts and crafts. Nusa Dua is a more secluded and exclusive destination with pristine beaches and high-end resorts.
When selecting accommodation, consider factors such as location, amenities, and price. If you prefer a more luxurious and comfortable stay, you can opt for a villa or a resort that offers a private pool, spa, and other amenities. On the other hand, if you are on a budget, you can choose a hostel or a guest house that offers basic facilities at an affordable price.
Sightseeing in Bali
Bali has plenty of attractions to explore, from stunning beaches and lush green landscapes to unique cultural experiences. Some of the must-visit places in Bali include:
Tanah Lot Temple - Located on a rocky outcrop in the sea, Tanah Lot Temple is one of the most iconic landmarks in Bali.
Ubud Monkey Forest - This sanctuary is home to over 600 long-tailed macaques and is a popular attraction among tourists.
Tegalalang Rice Terrace - Located in Ubud, this stunning rice terrace offers a picturesque view of the rice paddies and lush green landscape.
Mount Batur - This active volcano is a popular hiking destination in Bali and offers a stunning view of the sunrise.
Uluwatu Temple - This cliff-top temple offers a panoramic view of the Indian Ocean and is famous for its traditional Kecak dance performances.
Waterbom Bali - This water park is perfect for a fun-filled day with family and friends.
Apart from these, Bali offers plenty of other attractions like beaches, temples, museums, and art galleries. Depending on your interests and preferences, you can customize your itinerary and explore Bali at your own pace.
Food and Nightlife in Bali
Bali is a food lover's paradise with a variety of cuisines to choose from. Balinese cuisine is a unique blend of Indonesian, Chinese, and Indian influences and is characterized by its use of spices and herbs. Some of the must-try Balinese dishes include nasigoreng (fried rice), miegoring (noodles), satay (grilled meat skewers), and babiguling (roast suckling pig).
Apart from Balinese cuisine, Bali offers plenty of international cuisines like Italian, Japanese, and Indian. You can also try the local street food, which is both delicious and affordable.
Bali is also famous for its nightlife, with plenty of bars, nightclubs, and beach parties to choose from. Kuta and Seminyak are popular destinations for partygoers, with a variety of bars and nightclubs that offer live music, DJ performances, and cocktails. Ubud, on the other hand, offers a more laid-back nightlife experience, with plenty of bars and cafes that offer a relaxed atmosphere and live music.
Safety and Health Considerations
Before traveling to Bali, it is essential to take some safety and health precautions to ensure a safe and healthy trip. Bali is a relatively safe destination for travelers, but it is important to be cautious and take necessary safety measures like keeping your belongings safe, avoiding isolated areas at night, and being aware of scams and frauds.
In terms of health, Bali is a tropical destination, and you may be exposed to different diseases and infections. It is important to consult your doctor and get the necessary vaccinations before traveling to Bali. You should also take precautions like drinking only bottled water, using mosquito repellents, and avoiding raw and undercooked food.
Dream Travel Yaari
Bali is an exotic destination that offers a unique blend of scenic beauty, cultural richness, and modern amenities. If you are planning a vacation to Bali from Chennai, you can choose from the various Bali packages available at Dream Travel Yaari and customize your itinerary according to your preferences and budget.
Whether you are looking for a romantic getaway, a family vacation, or an adventure-filled trip, we has something to offer for everyone. Contact us now for your next Bali trip.