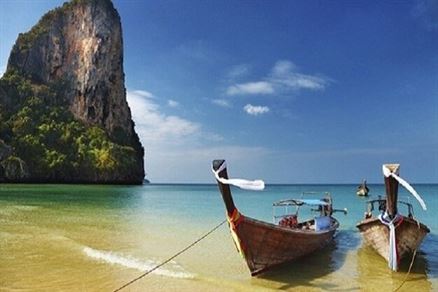 24
Aug
Andaman Packages From Bangalore
Aug 24,2022
Andaman Packages from Bangalore - Planning a trip to Andaman has recently become much easier as 2 flights have been started that are assigned for travel between India and Andaman without any further connections. Although the other option for you to reach Andaman is via a ship. Let's talk about Andaman Packages from Bangalore.
---
Reaching Andaman by Flight
There are two direct flights that you can opt between, Go Air and IndiGo. However, these options can be a bit expensive since they are direct. So if you are looking for a budget friendly option and don't mind spending hours waiting at the airport, you can opt for connecting flights. The overlay time can be anywhere between 2 hours to 6 hours, depending on the schedule.
Also, if you are worried about the price being too high, you can book the tickets 2 months in advance.

Flight Distance and Time
The flight takes around 2 hours and 35 minutes to reach Andaman. It covers around 1660 Km from Bangalore to Andaman.
Reaching Andaman by a Ship
Ships generally cost lower than the flights and can save you around INR 1,000. Although some other factors to consider also affect the cost of travelling. The nearest ship harboring port is located in Chennai, and reaching Chennai from Andaman can cost more than taking a flight. The other thi9ng to keep in mind is that it takes the ship 2 days to reach Andaman and if you add the food charges then it costs more than a flight.

Best Places for Sightseeing:

Havelock Island
Radhanagar Beach
Elephant Beach
kalapathar Beach
Vijaynagar Beach
Port Blair
The capital city of the Andaman and Nicobar Islands is Port Blair. It has the only commercial airport in the area, is well connected by air and sea, and is regarded as the entryway to the islands.It is similar to the history of any other Indian city. Its streets are lined with inns, eateries, resorts, and stores. In addition to that, it is steeped in history, but not just any history—the history of our struggle for freedom.

Named Kaalapani it was largely used by the British for deporting political prisoners from India. And now it happens to be the most prominent tourist destination in the Islands, and the hub of all tourist activities happening around the Isles.
Neil Island
It is popular for its unparalleled biodiversity and unexplored span of dense tropical forests and greenery complemented by white sands beach and coral reefs, and the serene blue waters. Now known as Shaheed Dweep, this is a 13.7 sq. Km wide island which is covered with the forest on the most part. This is the perfect spot for the people who like laid back and calm spots for vacation due to the lack of vehicles, markets, resorts, and human traffic. It is the perfect place if you want a detox from your regular life and the internet as there is hardly any network signals on this island.
Baratang
Baratang has a lot of places for you to visit, including tropical oasis and water falls in then middle of the jungles. Although the most people only have one day to spare so they prefer visiting the more famous places like-
The best places to visit in Baratang:
Limestones Caves- These caves are famous for their dark limestone caves. Exploring these caves is the right way to feel the adventure on your vacation.
Mud Volcano- Located in the north of the Andaman and Nicobar Island, this is the only knows mud volcano situated in south-Asia. The ground hardens up due to the gases that are released when the organic matter starts decaying under the ground, this results in the mud oozing out and of the surface, resulting in the formation of miniature volcanoes.
Parrot Island- The parrot island is home to a species of tropical parrots. These parrots flock to the island every evening and leave every morning. The reason for this is still unknown. Te view of the setting sun along with a thousand of beautiful parrots flapping their wings over the island is a heaven for the bird lovers.
Ross Island- Now renamed as Netaji Subhash Chandra Bose Dweep. The main attractions of this island are the beaches, but in addition to that, this island also brings some history to the table, making your trip complete.
Things to do in Andaman
Attend the Light and Sound Show.
Visit the Sanctuary.
Explore the man-caves.
Visit the Pond.
Enjoy a calming lunch.
Some other places that you must visit are-
Elephant Beach
North Bay
Neil Island
Jolly Buoy
Andaman Packages from Bangalore
Here are some of the travel packages you can choose from for you Andaman Vacation.

Explore Havelock - Andaman Nicobar Tour Package

5 Days and 4 Nights long at INR 13,252- including the Meals, Transfer, Sightseeing, Hotel, and sightseeing.

Port Blair and Havelock

4 Days and 3 Nights long at INR 28,500- including Meals, Transfer, Sightseeing, tour, activity, and Hotel.
Beauty of Andaman

4 Days and 3 Nights long at INR 33,600- including Meals, Transfer, Sightseeing, tour, activity, and Tour-Guide.
Havelock Neil Escapade

6 Days and 5 Nights long at INR 51,456- including Meals, Transfer, Sightseeing, tour, activity, and Ferry.
Dream Travel Yaari
Dream Travel Yaari is undoubtedly one of the best travelling agencies in India. We provide customized tour packages to suit your budget. DTY makes sure that every single detail about your trip is well plannede for easy execution and you can enjoy the vacat9ion without any problems. We aim at providing our clients with the best travelling experience. Our services and quality of work has resulted in a loyal customer Base.
Contact Us!
Call us- +91 8285062900, +91 9662696269
Mail- [email protected]
Website- www.dreamtravelyaari.com